Apple is holding an October event next Tuesday, Oct. 30. Regulatory filings in Europe show at least three possible Mac updates. There are also expected to be iPad Pro updates.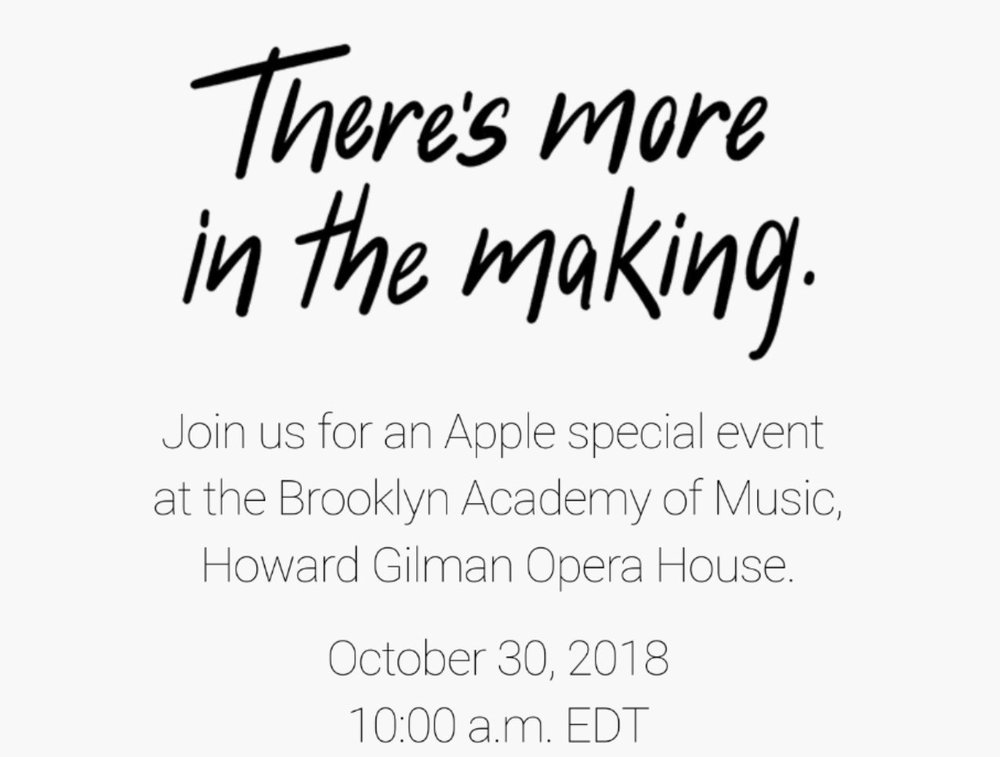 I can't help but wonder if Apple sending out the invitations with over 350 versions of the Apple logo and choosing New York itself is a clue as to what will be revealed. New York is known as the "Big Apple." With Apple choosing the Big Apple for it's next event, I can't help but wonder if there is going to be a new "big Apple" from Apple.
<!— code from sekindo - Appleworld.today In-Article - outstream —>

<!— code from sekindo —>
I'm hoping for a truly Big Apple with the Mac Pro. I actually don't expect the Mac Pro to be available Tuesday, but I am hopeful they might give a preview. Perhaps the iMacs will be upgraded with more RAM, graphics capabilities, etc. There will very possibly be an updated Mac Mini. I think the iPads will be "bigger," not with the screens, but with specs and possibly a USB-C port. There are rumors of a new Mac mini. And a "bigger" (spec wise) iPad Mini would be welcome.
There is some reason Apple chose the Big Apple for Tuesday's event. I think it's going to truly be a Big Apple event in upgrades and perhaps even a couple of surprises for us.