On a regular basis, Apple World Today posts a list of notable new apps or app updates that have been released. They may not necessarily be new, but they're popular and deserve mention. Here are this week's picks.
iOS Apps/Updates
Retexlab has debuted Top Contacts 1.0, a contact manager for iOS devices. The app brings customer relationship management features to any user's contact list. There is a built-in calendar and to-do list. Top Contacts 1.0 is free, but you can upgrade to a pro version for $6.99 for a limited time.
Pixamo has debuted Block Party 1.0, a free "musical puzzler" for iOS devices. In the game, players run pixel parties. The party starts with an empty dance floor, and it's the player's job to keep the action going by placing dancers to make lines to clear spots for more dancers. Get enough partygoers out on on the floor, and it's on to the next level, where the action gets crazier.

Sola K.K has rolled out Tokyo Ride, a free Japanese learning game for iOS. Tokyo Ride provides a "fun and easy way" to master Japanese on the go, including Hiragana, Katakana, and Kanji in the near future. With three game modes, it's designed for Japanese learners of all age levels. There's a dedicated Tokyo Map section in the game, where the user can learn other interesting facts about all of the famous landmarks and places of Tokyo.
NeuroSkillz has debuted Name Skillz. The $4.99 learning game shows the user how to harness the brain's visual strengths to remember names through neuroscientific techniques that are built into the app.
macOS Apps/Updates
The Pixelmator Team has rolled out Pixelmator Pro 1.2 Quicksilver, an update to the image editor for the Mac.
It sports a modern single-window interface, nondestructive, GPU-powered image editing tools, machine learning-enhanced editing features, and more. Version 1.2 adds support for macOS Mojave, including an all-new light appearance, Core ML-powered automatic photo enhancement, batch image processing via the Automator app, and more.
Pixelmator Pro costs $29.99 for new users and requires macOS 10.13 or higher. A demo is available for download. Version 1.2 is a free update for registered users.
Dejal has updated Time Out, their break reminder app for the Mac, to version 2.5
Using a computer for hours on end can lead to eye, back, and neck strain.
Time Out provides reminders to take breaks, allowing them to stretch and relax. Version 2.5 adds Mojave Dark Mode support, the ability to choose which days of the week a break is available, an advanced option to disable force quit and restart during breaks, and more.
Time Out 2.5 requires macOS 10.10 or higher. It's free and available at the Mac App Store.
Norbert M. Doerner has released NeoFinder 7.3.1 an update of its media asset management tool for the Mac. It's been upgraded for macOS Mojave.
NeoFinder requires macOS 10.7 or higher. Version 7.3.1 is a free update to all NeoFinder 7.x users. NeoFinder 7.x is a paid upgrade to licensed users of NeoFinder 6.x and the old CDFinder, upgrade price starting at $22.47 New licenses start at $34.30 for a NeoFinder Private License.
Quark Software has released the October Update for QuarkXPress 2018. With this update, QuarkXPress 2018 now officially supports macOS Mojave.
It adds a "dark theme" to integrate on macOS 10.14. Additionally, it supports Windows 10 October 2018 Update and adds additional features.
The update is for both Mac and Windows versions of QuarkXPress 2018 and free for all current QuarkXPress 2018 users. It can be downloaded using the built-in Auto Updater in QuarkXPress or downloaded at https://www.quark.com/Support/Downloads/.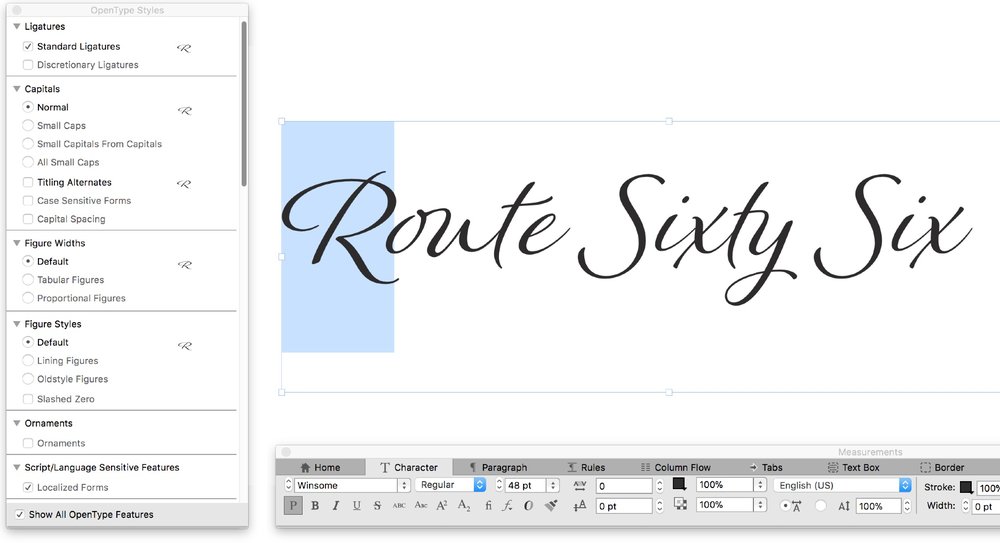 Quark is offering a new Font Bundle. The limited-time bundle offer allows users with any version of QuarkXPress – versions 3 through 2017 – who upgrade to QuarkXPress 2018 to receive a package of 12 professional Fontsmith typefaces worth more than $1,500 for free.
The Fontsmith Bundle is available until Nov. 30 with every new full version ($849) or upgrade ($185 from version 2017; $399 from versions 3 to 2016) to QuarkXPress 2018 and also with non-profit licenses and education licenses. To learn more, go to http://content.quark.com/fontsmith-bundle-en.html.
Zevrix Solutions has announced Output Factory Server 2.1.6, a compatibility update to company's output automation solution for Adobe InDesign. The software automates printing and exporting from InDesign by processing files from hot folders.
<!— code from sekindo - Appleworld.today In-Article - outstream —>

<!— code from sekindo —>
Output Factory Server offers layer versioning, preflighting, email notifications, custom scripts, multi-target output, variable file names, and more. Version 2.1.6 introduces support for macOS 10.14 Mojave as well as user interface improvements and bug fixes.
Output Factory Server can be purchased from the Zevrix website for $699.95, as well as from authorized resellers. A demo is available for download. The upgrade to version 2 is $350 for the licensed users of Output Factory Server 1.x and BatchOutput Server. Output Factory Server requires macOS 10.7-10.14 and Adobe InDesign CS5-CC 2018.