Quoting unnamed sources, 9to5Mac says new iPad Pros will debut later this month and will have an edge-to-edge display, won't feature a Home button, and will lack the notch found on the iPhone.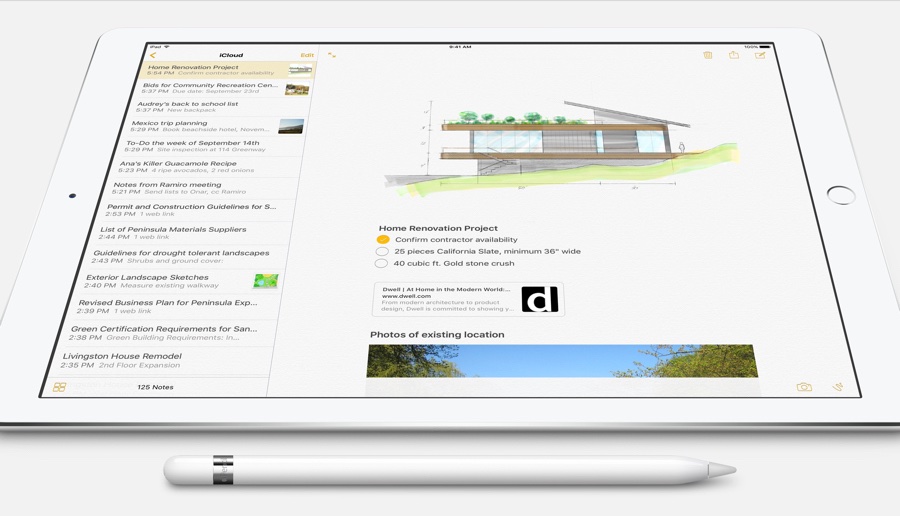 The article says the new Apple tablets will sport thinner bezels, those bezels will still be wide enough to accommodate the TrueDepth camera system necessary for Face ID. Contrary to some previous reports, Face ID will work in landscape and portrait modes, but not upside down. 9to5Mac also says that 2018 iPad Pros will:
Sport a USB-C port and be able to output 4K HDR video to external displays;

Support the Apple Pencil 2, which can be paired with iPad Pro by proximity;

Sport a Magnetic Connector that will allow for the connection of different accessories.

Chances the article is true, according to the Sellers Research Group (that's me): 100%. All these nuggets of info line up with other predictions, including many of my own.
You can also expect the new iPad Pro to pack a faster processor and a custom Apple graphics processing unit. Look for Apple to launch new software tools for using the Apple Pencil 2.
What's more, I also expect the second generation pencil to have a new magnetic system that will allow it to temporarily attach to an iPad. This would allow users to place the Apple Pencil on the iPad securely when not in use, allowing it to attach magnetically just like the iPad Smart Cover.
Finally, the Sellers Research Group says the revamped iPads won't pack an OLED screen as the iPhone X, Xs, and Xs Max do. That would make them too pricey at this point in time.