Apple has filed for a patent (number 20180253172) involving iPads and, to some degree, Macs with touch sensitive areas surrounding the main display. The patent is dubbed an "electronic device having a display and surround touch sensitive surfaces for user interface and control."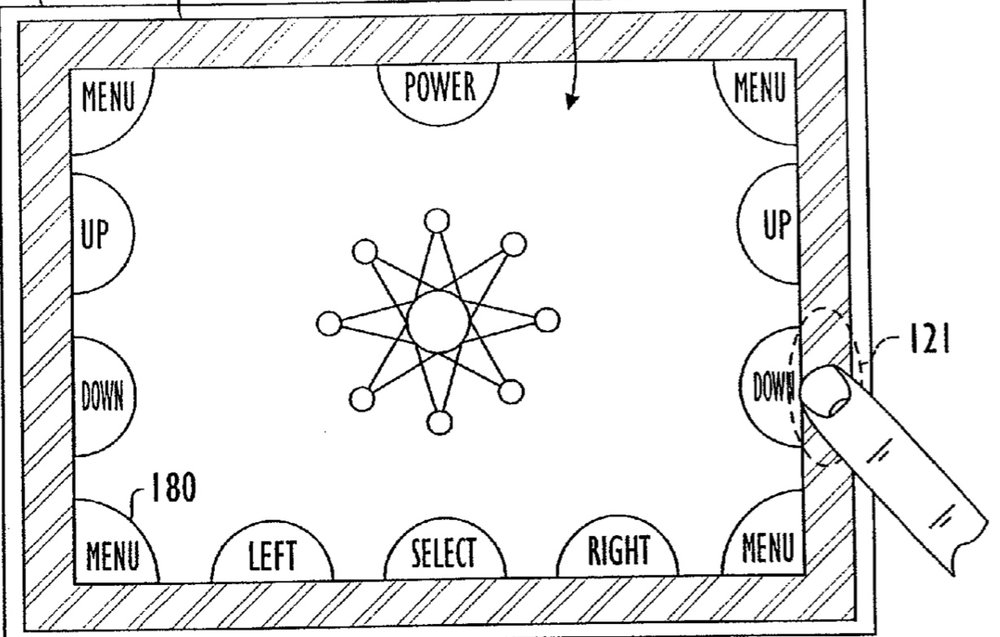 It involves a device with a display and a touch sensitive bezel surrounding the display. Areas on the bezel are designated for controls used to operate the electronic device. Visual guides corresponding to the controls are displayed on the display adjacent the areas of the bezel designated for the controls.
Touch data is generated by the bezel when a user touches an area of the bezel. The device determines which of the controls has been selected based on which designated area is associated with the touch data from the bezel. The device then initiates the determined control.
<!— code from sekindo - Appleworld.today In-Article - outstream —>

<!— code from sekindo —>
The device can have a sensor for determining the orientation of the device. Based on the orientation, the device can alter the areas designated on the bezel for the controls and can alter the location of the visual guides for the display so that they match the altered areas on the bezel.
Of course, Apple files for — and is granted — lots of patents by the U.S. Patent & Trademark Office. Many are for inventions that never see the light of day. However, you never can tell which ones will materialize in a real product.