People considering purchasing one of Apple's new iPhone models, expected to be announced next week, should take into consideration its value upon future trade-in.
Tech buy-back site Decluttr.com recently conducted an analysis of trade-in values for various Apple models, identifying trends in the type of handsets that tend to hold value.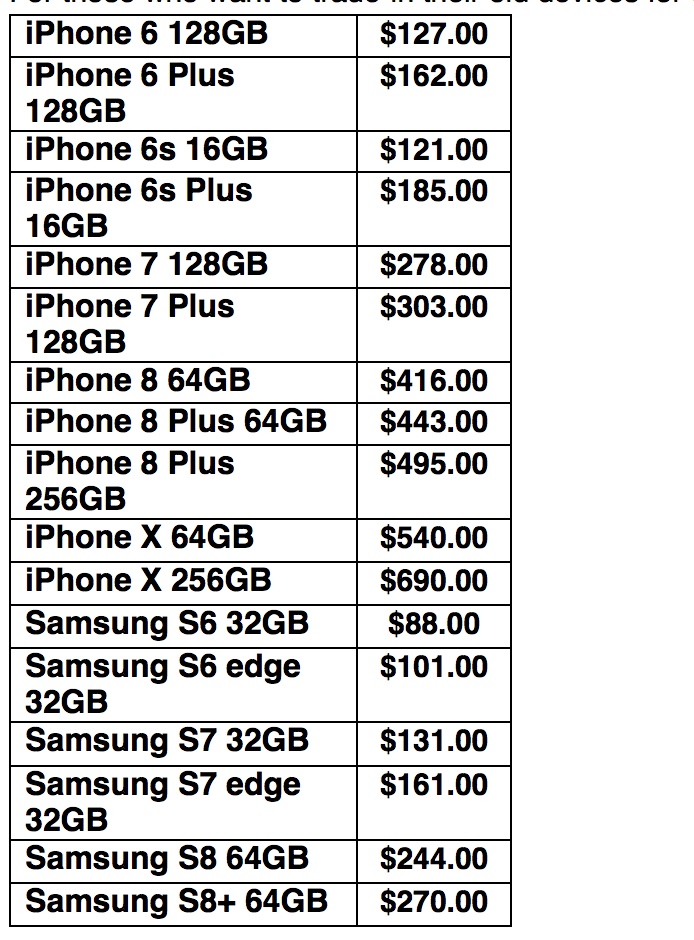 Consumers who purchased an iPhone X 256 GB following its 2017 launch can expect to earn an estimated $690 if they trade-in their devices now, reducing the cost of the upgrade over to the new high-end model (estimated to cost roughly $999) to a mere $309. In June, six months out from its launch, the same model was worth $730, showing depreciation of $40 in a few short months, as one could expect leading up to the Sept. 12 announcement.
<!— code from sekindo - Appleworld.today In-Article - outstream —>

<!— code from sekindo —>
The iPhone X has held its value higher than any of the other Apple models released in recent years, a trend that Decluttr.com has seen more often with Apple's higher end models. To put into context, the iPhone X has held on to 63% of its value in a year, in comparison to older devices such as the iPhone 7 and 6 which only managed to hold onto 40% after a year.
The iPhone 8 Plus 256 GB, on the other hand, will earn consumers $495 when traded-in, making the upgrade over to Apple's anticipated OLED model (estimated to cost $899) an investment of $404. Again, this device has held on 50% of its value in the past 12 months.
"People often underestimate the importance of future trade-in values when making a choice on which phone model to purchase, and in particular, the latest devices are packed full of features that allow them to hold onto their value more than we've seen with older handsets," says Liam Howley, CMO at Decluttr.com. "In past studies, we have seen that it does really pay to buy an Apple device, especially when it comes to reselling it. Based on the trends we've seen across various iPhone models, we anticipate the iPhone X Plus is likely to hold its value even more than the anticipated OLED or SE models."