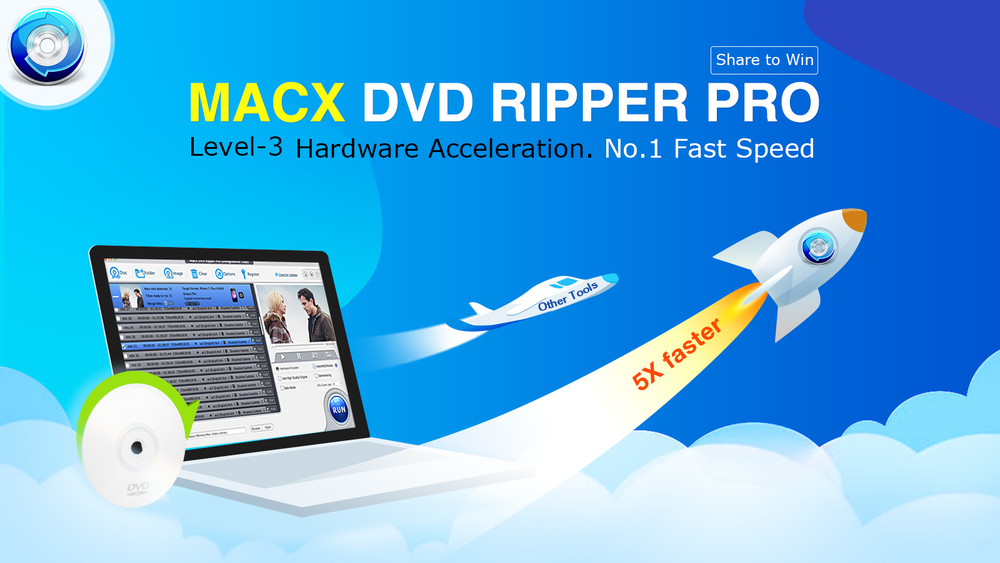 Many Mac users have collected a shelf full of DVDs that are collecting dust now that the world has moved on to streaming digital content. Chances are good that some of your favorite films are sitting in a box on that shelf — if only there was a way to convert them to formats that are useful on your iPhone or iPad … well, there is! MacX DVD Ripper Pro is a new and fast DVD conversion app for Mac, utilizing Level-3 Hardware Acceleration technology to rip even epic movies in minutes. This Summer, bring back the fun and excitement of your DVD movie collections with the assistance of MacX DVD Ripper Pro.
Rip All Types of Commercial and Homemade DVDs
The best way to decrypt DVDs on Mac, you can rip almost any DVD with MacX DVD Ripper Pro: recently released titles, Disney movies, TV series DVDs, and homemade DVDs of family events. Even 99-title copy protection is no match for MacX DVD Ripper Pro! Old DVDs you may have thought unplayable or damaged are converted with ease.
Convert DVD to MP4, H.264, HEVC, MOV and more Formats
As the most widely used and well-known video format, MP4 outperforms other compression formats in almost every aspect. It's compatible with almost all devices and players and takes less valuable storage space on your devices while presenting impressively clear video. MP4 files can be stored on your devices, or share them online with family. For these reasons, we suggest ripping your DVDs to the MP4 format.
In addition to the popular MP4 format, MacX DVD Ripper Pro can also convert DVDs to .MOV, H.264, HEVC, AVI, MKV and other formats. Using the app, your DVDs can be transferred to your iPhone, iPad, and Android devices for playback.
Rip a Full DVD Movie in Only 5 Minutes
Only MacX DVD Ripper Pro supports Level-3 Hardware Acceleration, which moves video processing from the Mac's CPU to the graphics processing unit or GPU. Acceleration is powered by Intel® QSV, Nvidia (CUDA/NVENC) and AMD graphics processors, boosting rip speeds by 500% over competing apps.
Traditional DVD ripping apps take almost 90 minutes to extract the content from a DVD, while MacX DVD Ripper Pro can do the same in as little as five minutes.
Make Your iPad, iPhone, Android, Tablet a Portable DVD Player
You always have your iPhone with you, so why not spend some downtime watching those classic movies you haven't seen in years? Fill up your iPad with all your kid's favorite movies, and turn it into a handheld cinema to keep them entertained on long trips. Tired of looking at spreadsheets and reports on your MacBook? Watch your choice of converted DVDs instead. MacX DVD Ripper Pro produces a lossless transfer, so the digital copy is equal in quality to the original DVD.
Digitizing your DVD discs makes things much simpler regardless of whether you want to share, upload or just save the videos.
It's Easy To Use!
Some DVD ripping apps are complex to figure out, but you'll find MacX DVD Ripper Pro amazingly easy to use. To begin, launch MacX DVD Ripper Pro: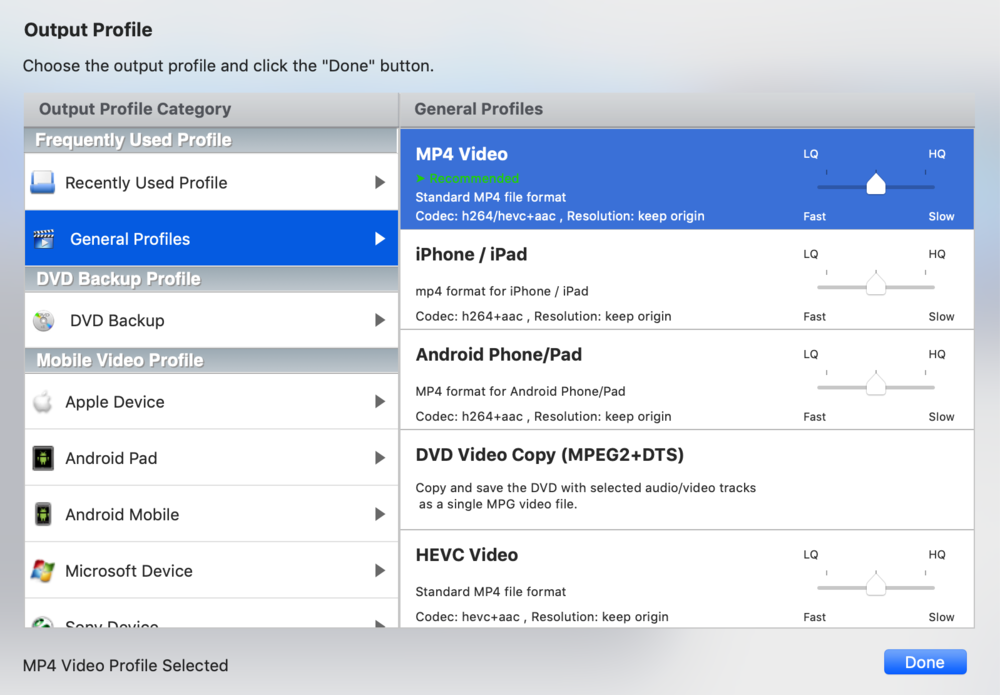 Extra Bonus Features: DVD Edit & Add Subtitles
Perhaps that DVD has scenes you don't want the kids to see, or the wedding video is prefaced with 30 minutes of boring shots of the wedding party looking solemn. Not to worry! You can trim video clips or segments from your DVD, crop the frame size, merge separate video titles into one file, add an external subtitle to the movie (useful for watching foreign movies), and adjust video parameters such as frame rate or resolution.
Giveaway: Get MacX DVD Ripper Pro Free!
Like this app? We do! But if you'd like to get a license key to MacX DVD Ripper Pro for free, just visit the MacX DVD Ripper Pro giveaway page and you can get a license for free. You have between now and September 15, 2018 to do this, so act today!
Many thanks to MacX DVD Software for sponsoring this post.