Apple has been granted a patent (number 10,063,977) for "liquid expulsion from an orifice" that hints at more water resistant iPhones, though they wouldn't be waterproof.
In the patent filing, Apple notes that it's generally desirable to prevent the ingress of moisture into an acoustic module. However, in some cases, the complete prevention of liquid ingress is not possible or practical. So there's a need for a system and technique for evacuating or removing moisture that has entered or accumulated in an acoustic module.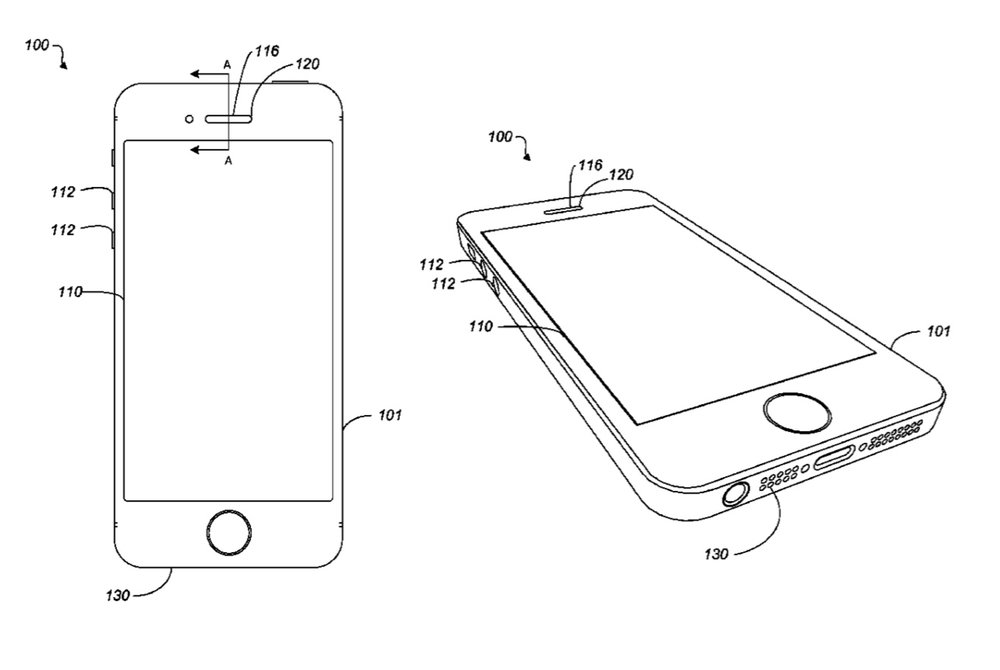 Here's Apple's summary of the invention: " A device having one or more an acoustic modules. The acoustic module includes an acoustic element and a cavity that is acoustically coupled to the acoustic element. The module also includes a first conductive element that is configured to generate a first surface charge on a first region of an interior surface of the cavity.
<!— code from sekindo - Appleworld.today In-Article - outstream —>

<!— code from sekindo —>
"A second conductive element is configured to generate a second surface charge on a second region of the interior surface of the cavity. The first and second charge on the first and second regions of the interior surfaces of the cavity may be selectively applied to facilitate movement of a liquid held within the cavity."
Of course, Apple files for — and is granted — lots of patents by the U.S. Patent & Trademark Office. Many are for inventions that never see the light of day. However, you never can tell which ones will materialize in a real product.