Since Steve and I can't cover everything, at the end of each week day, we'll offer this wrap-up of news items you should check out.
Five of the most historic pieces of hardware are back as soft plush pillows cuddle-ready for all Apple geeks. The Iconic Pillow Collection, designed to resemble the Apple II, Apple Macintosh, the Bondi Blue iMac, the iPod and the first iPhone, is the latest line of plush pillows from digital lifestyle company Throwboy.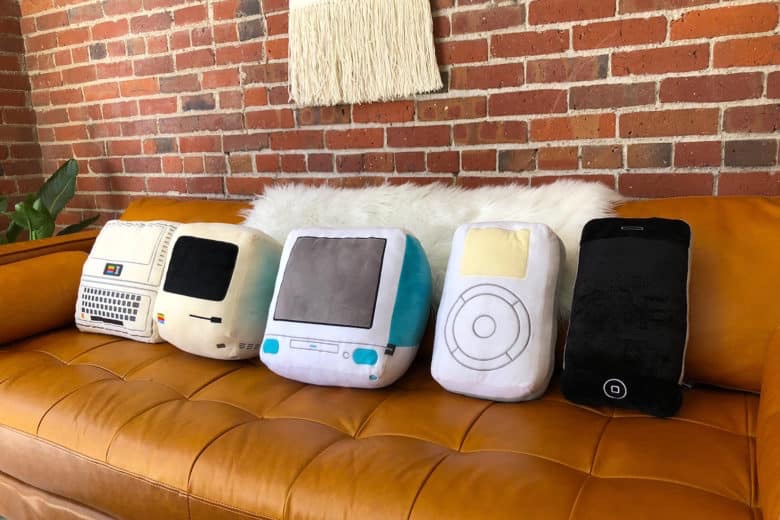 YouTube TV service and Apple TV 4K set-tops will be included with Verizon's initial 5G residential broadband offering in four cities — Sacramento, Los Angeles, Houston and Indianapolis — the telco announced. With the pacts, Verizon is looking to build a competitive edge in new 5G wireless technology by leading with video entertainment, delivered over the high-speed, low-latency networks, according to Variety.
<!— code from sekindo - Appleworld.today In-Article - outstream —>

<!— code from sekindo —>
Fleetsmith — a provider of secure, automated Apple device management — has released support for iOS and tvOS, extending its Fleetsmith Intelligence and Fleetsmith Managed products to all Apple devices: Macs, iPhones, iPads, and Apple TVs.
Nvidia has revealed its new Turing architecture for use in GPUs, which boasts dedicated cores for use in ray tracing. Consumer cards haven't announced, but Quadro RTX Turing GPUs are already being touted for their ability to support real-time 8K video playback.
Adobe has resolved 11 security flaws in this month's patch update on the heels of a far larger security round last month in which over a hundred bugs were squashed. The patch release impacts Adobe Flash, Acrobat and Reader, Experience Manager, and Creative Cloud.