Current iMacs have really good speakers, but they could be better. A newly granted Apple patent (number 10,045,461) hints that the company is working on this by including built-in subwoofers with air cooling.
The invention could also affect new Apple displays, which are expected alongside new Mac Pros in 2019. It's also possible that the patent refers to technology in its HomePod speaker.
Per the patent, an electronic device (and a desktop Mac seems the most likely candidate) may be provided with electrical components such as a power supply that produce heat. Speakers and other components may be controlled using control circuitry within the electronic device.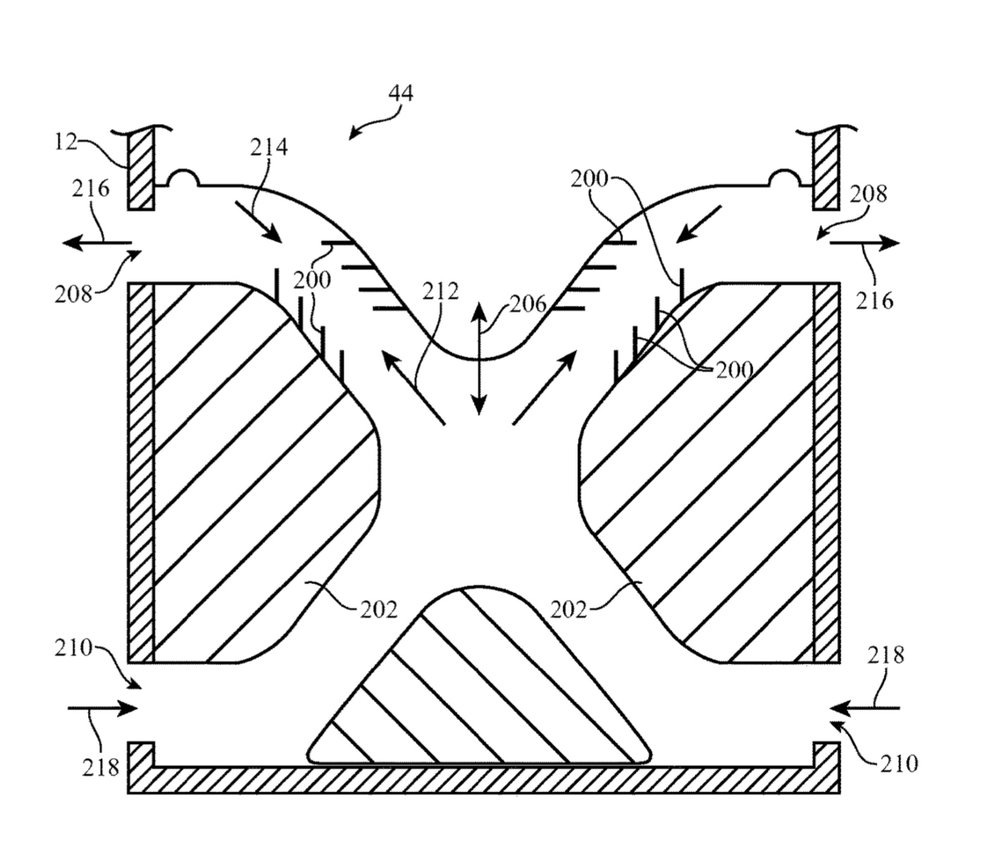 A speaker such as a subwoofer may be mounted in a device housing above the power supply so that airflow from the speaker cools the power supply. To enhance cooling, the control circuitry may supply inaudible signals to the speaker that enhance airflow produced by the speaker. The inaudible signals may be supplied in response to detecting current heat-producing audio playback conditions, to predicting future heat-producing conditions, or real-time temperature measurements.
<!— code from sekindo - Appleworld.today In-Article - outstream —>

<!— code from sekindo —>
In the patent filing, Apple notes that airflow biasing structures may be provided to encourage air to flow in a desired direction during movement of the speaker. The airflow biasing structures may cause more airflow to be directed into air entrance openings and out of air exit openings than flows out of air entrance openings and into air exit openings. Establishing airflow in a desired direction through the housing may help efficiently cool hot components with cool air entering the housing while exhausting corresponding heated air, according to Apple.
Of course, Apple files for — and is granted — lots of patents by the U.S. Patent & Trademark Office. Many are for inventions that never see the light of day. However, you never can tell which ones will materialize in a real product.