After comparing five different mobile payment platforms, Consumer Reports says Apple Pay Cash is the best person-to-person payments service. It compared Apple's service to others, weighing security, privacy, support, and more.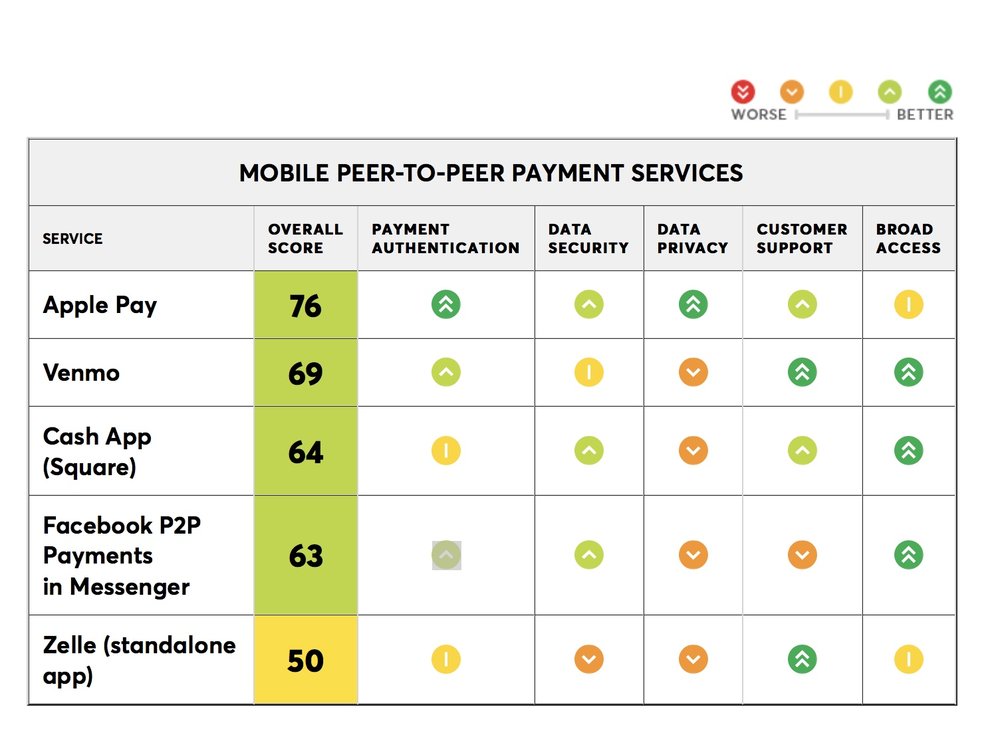 CR rated Apple Pay the highest overall, with excellent or very good marks in the key consumer-protection measures of payment authentication and data privacy. Apple's overall rating was significantly higher than for the other services we tested: Venmo, Square's Cash App, Facebook P2P Payments in Messenger, and Zelle.
<!— code from sekindo - Appleworld.today In-Article - outstream —>

<!— code from sekindo —>
"For those who don't use Apple products, we found Venmo, Cash App, and Facebook P2P Payments in Messenger to be very good performers," CR added. "However, all three of these iOS and Android-friendly services received only fair scores for data privacy."
Apple Pay users will be able to make and receive payments with friends and family quickly and securely. They can send money and get paid right in Messages, or tell Siri to pay someone, using the credit and debit cards they already have in Wallet.
When users get paid, they receive the money in their new Apple Pay Cash account. They can use the money instantly to send to someone, make purchases using Apple Pay in stores, apps and on the web, or transfer it from Apple Pay Cash to their bank account.