I'm skeptical that Apple will ever make its own accessory lenses for the iPhone or iPad, but you never know. The tech giant has been granted a patent (number 10,031,312) for "adapting camera systems to accessory lenses" that will, at least, make it easier for third parties to make photographic accessories for iOS devices.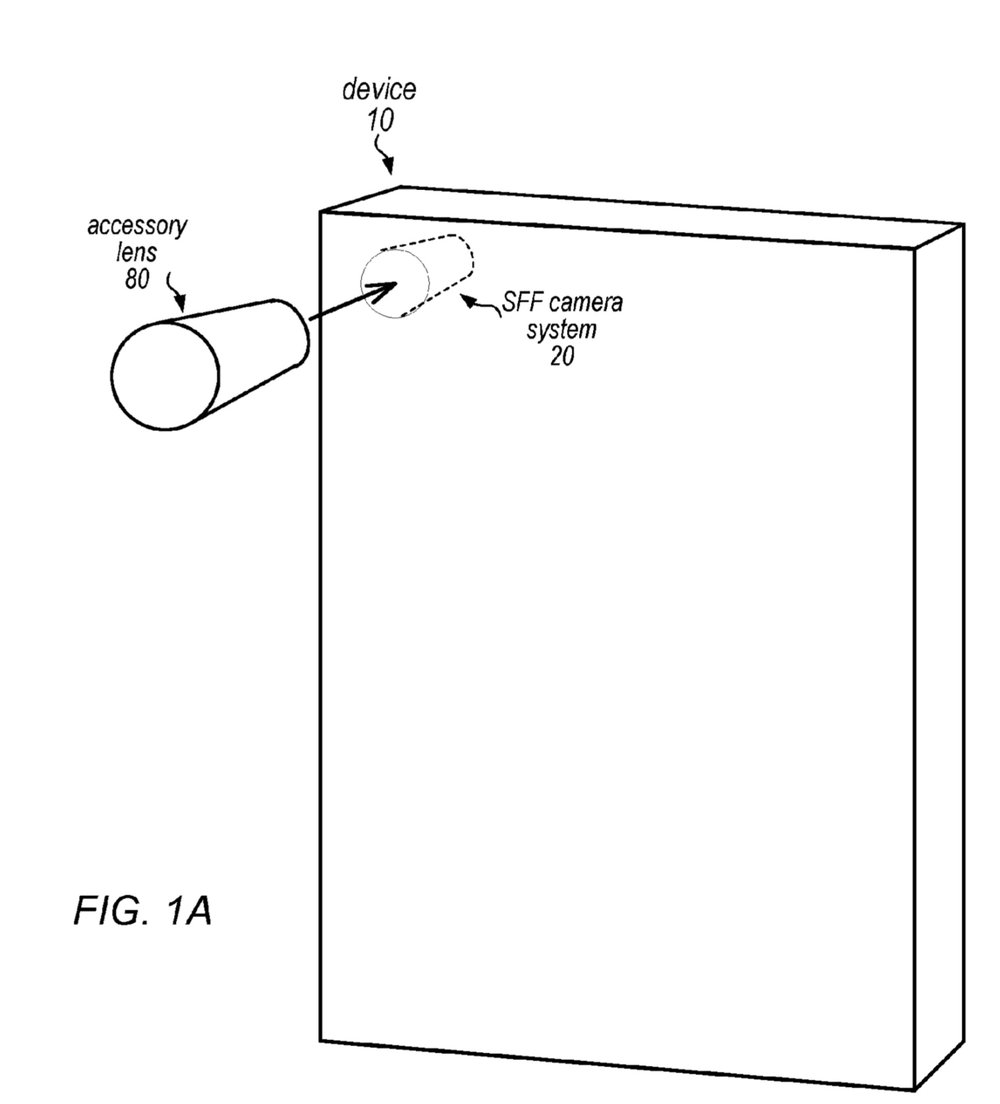 In the patent filing, Apple notes that many small, mobile devices such as smartphones and tablet or pad devices include small form factor cameras integrated within the devices. Accessory lenses are available that attach or mount in front of the camera lens on these devices and that can be used, for example, to either reduce or increase the focal length of the camera, or to enable closer-focusing macro capabilities.
However, to achieve optimal image quality, the optical axis of the accessory lens should be coaxial with the optical axis of the camera lens. In addition, spacing between the accessory lens and the camera lens should be correct. Due to manufacturing and other constraints, Apple says that these goals are difficult to achieve "out of the box." The company wants to change this.
<!— code from sekindo - Appleworld.today In-Article - outstream —>

<!— code from sekindo —>
Here's Apple's summary of the invention: "A small format factor camera system for mobile devices that provides improved image quality when using accessory lenses. The system may detect an accessory lens attached to the camera, either via sensing technology or by analyzing captured images.
"The system may analyze image data to determine current alignment (e.g., optical axis alignment, spacing, and/or tilt) of the accessory lens relative to the camera lens, and may shift the camera lens on one or more axes using a mechanical or optical actuator, for example to align the camera lens optical axis with the accessory lens optical axis. The system may also determine optical characteristics of the accessory lens, either via sensing technology or by analyzing captured images, and may apply one or more image processing functions to images captured using the accessory lens according to the determined optical characteristics of the accessory lens."
Of course, Apple files for — and is granted — lots of patents by the U.S. Patent & Trademark Office. Many are for inventions that never see the light of day. However, you never can tell which ones will materialize in a real product.