A Quiet Place is the best horror movie since Jaws and a career maker for star/co-writer/and director John Krasinski. And it's now for sale ($19.99) or rent ($5.99) on iTunes.
The almost-silent movie takes place in a near-future setting in which a family of four (wife Evelyn, husband Lee, congenitally deaf daughter Regan, and sons Marcus and Beau) must live their lives in silence after mysterious creatures that hunt by sound threaten their survival. If they hear you, they hunt you.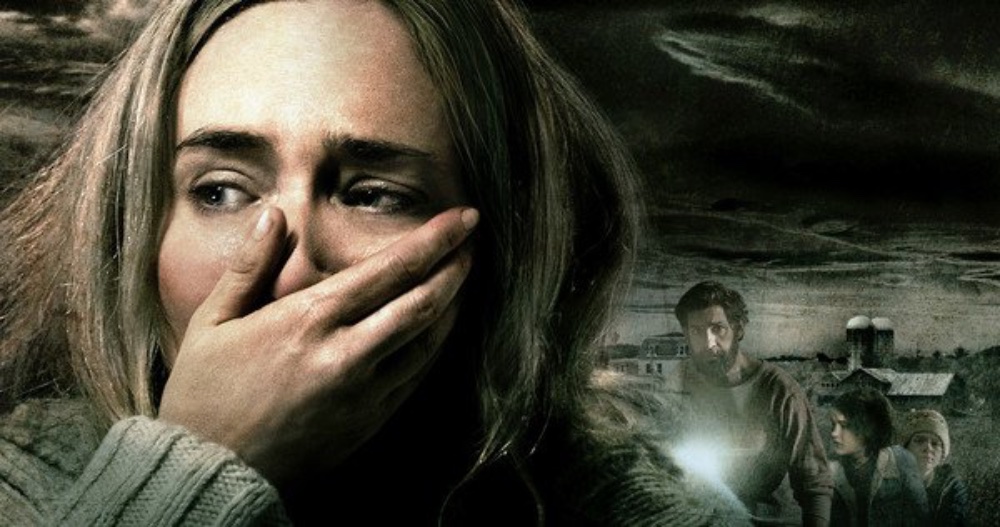 The screenplay — by Krasinki, Scott Beck, and Bryan Woods — seamlessly balances terror and character development. Years from now someone will probably remake A Quiet Place, but they shouldn't. Like Jaws, it can't be improved upon.
From the shocking opening sequence to the gut-wrenching finale, A Quiet Place has no fat; every scene flows seamlessly into the next.
As, as the late, great Roger Ebert said about Jaws, it's "a scary thriller that works all the better because it's populated with characters that have been developed into human beings." Because we get to know these characters, we're invested in what happens to them.
And the casting is first rate. Krasinki (best known until now as Jim on the TV series, The Office) exudes decency as the devoted dad who would do anything to protect his family. The excellent Millicent Simmonds (deaf in real life) projects both spunkiness and petulance as the teen daughter who can't hear. Noah Jupe does terrified as good as its ever been done. Cade Woodard is adorable as the youngest child. And Emily Blunt (married to Krasinki in real life) steals the movie and deserves an Oscar notation for her fierce, determined, loving mother/wife who has to find her inner warrior.
<!— code from sekindo - Appleworld.today In-Article - outstream —>

<!— code from sekindo —>
And Krasinki deserves an Academy Award nomination for his directing. A Quiet Place offers real suspense without resorting to cheap jump scares and explicit gore. And Alfred Hitchcock would be proud of the ever-mounting tension involving a protruding nail.
As Spielberg did with the shark attack classic, Krasinki's directs in a less-is-more style. We don't see a lot of the creatures in A Quiet Place until the climax of the movie (though, with Jaws, we saw less of the creature because the mechanical shark kept malfunctioning).
Finally, the ending of A Quiet Place is perfect. The cocking of a gun and the look on Emily Blunt's face says it all. There's already talk of sequels. There shouldn't be.
After all, look what happened with Jaws 2, Jaws 3-D, and Jaws-The Revenge. The first sequel is better than it has any right to be, the second is terrible, and the third is considered one of the worst movies ever made.