Apple has applied for a patent (number 20180205728) for "biometric device pairing," the technology behind Touch ID.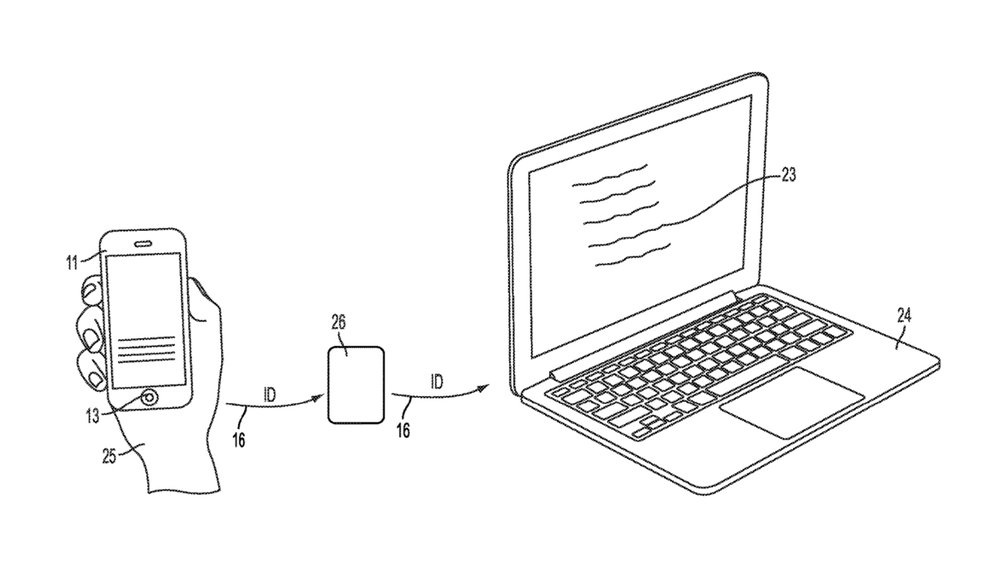 Biometric identification or authentication may be used in computers and other electronic devices as a form of identification and access control. Biometric identifiers are distinctive, measurable physiological characteristics related to the configuration or characteristics of the body that can be used to identify individuals. Example biometric identifiers include, but are not limited to, a fingerprint, face recognition, DNA, a palm print, hand geometry, iris recognition, retina recognition, and scent.
<!— code from sekindo - Appleworld.today In-Article - outstream —>

<!— code from sekindo —>
As noted by Apple, a biometric system may perform an identification comparison against a biometric database in an attempt to establish the identity of an individual. The system will identify the individual by comparing a biometric sample such as a fingerprint to stored fingerprint samples in the database. Biometrics may be used in place of, or in conjunction with, other methods of personal recognition such as passwords, PINs or keys.
Fingerprint recognition features may be available on some portable electronic devices, such as smartphones, thereby allowing users to unlock their phone, as well as to make purchases by using fingerprints stored on their device. The use of biometrics may supplement or displace the use of a password to access a portable electronic device. A biometric sensor may, for example, be built into the home or start button of a smartphone (or any other input device or region) to sense or detect a user's fingerprint and grant or deny access based on that fingerprint.
Here's Apple's summary of the invention: "A first electronic device is associated with a biometric sensor. Biometric data received by the biometric sensor is used to permit the first electronic device to pair with, unlock, and/or access a second electronic device."