Apple has been granted a patent (number 10,028,397) for an "electronic device with liquid-resistant SIM tray and audio module," which shows that it's working on further ways to make iPhones and iPads even more water resistant.
In the patent filing, Apple notes that portable electronic devices generally include one or more openings. These openings allow for features and enhancements for the portable electronic device. For example, a portable electronic device can include an opening for a SIM tray. However, the opening leaves the portable electronic device vulnerable to liquid exposure, and possible damage to the portable electronic device.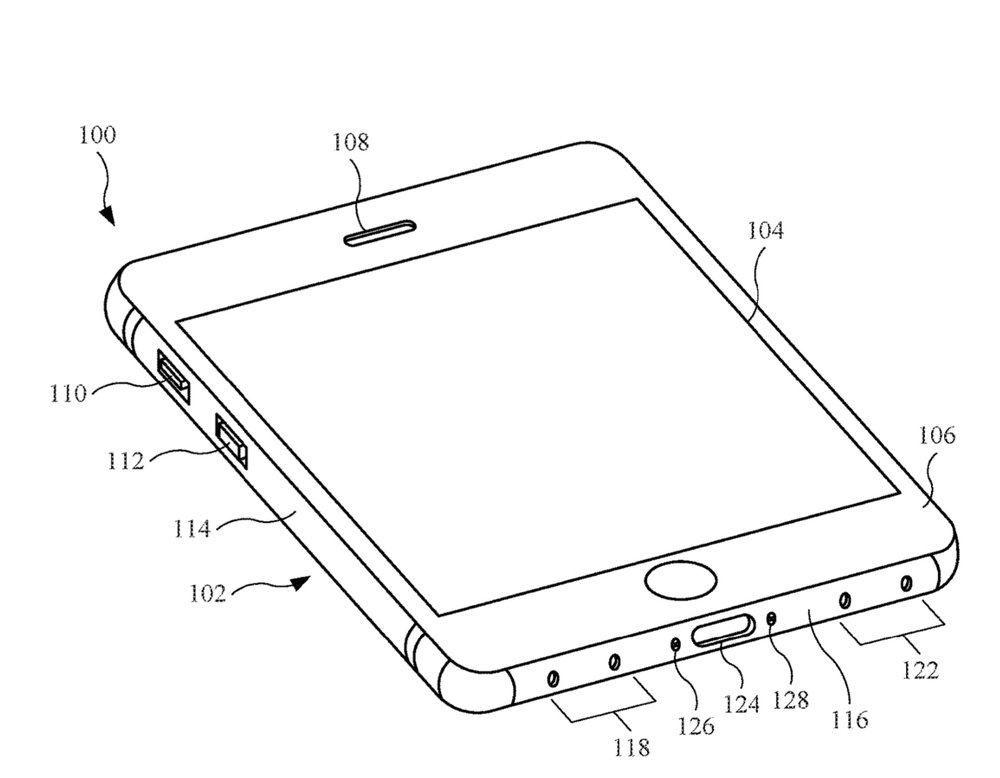 What's more, an additional opening can be used for an audio module. However, the same issue–liquid exposure–can also result from the opening. Even when the audio module is sealed, the portable electronic device may include other components used with the audio module. The interface between the audio module and the other components ultimately results in the potential for liquid ingress into the portable electronic device. Apple wants to alleviate this problem.
<!— code from sekindo - Appleworld.today In-Article - outstream —>

<!— code from sekindo —>
Here's Apple's summary of the device: "An electronic device having several modifications designed to prevent liquid ingress into an opening (or openings) of the electronic device is disclosed. For example, the electronic device includes a SIM tray having a sealing element designed to provide a seal at an opening that receives the SIM tray. The sealing element may include a first section and a second section extending from the first section, with the first section designed to bend with respect to (and in some cases collapse onto) the second section.
"The electronic device may further include an audio module fitted with a sealing element. The sealing element may include extensions extending away from a main body of the sealing element, with some extension designed to engage the audio module, and other extensions designed to engage an audio module interface. The sealing element provides a seal against liquid ingress into the audio module."
Of course, Apple files for — and is granted — lots of patents by the U.S. Patent & Trademark Office. Many are for inventions that never see the light of day. However, you never can tell which ones will materialize in a real product.