Missing or lost the only copy of pictures and need to get 'em back? Then you need Stellar Phoenix Photo Recovery for the Mac (macOS 10.12 and higher). It allows you to recover digital photos, audio and music files, movie or video clips, and other multimedia files.
So why is it called PHOTO Recovery? Because the most common data recovery task performed is trying to recover lost pics from hard drives, memory cards, memory sticks, iPods and digital cameras.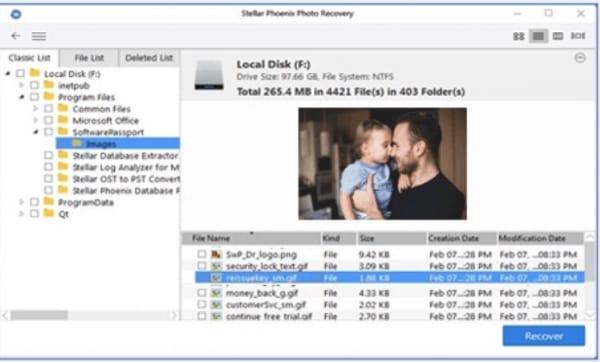 Of course, there's no better computer for photo editing than the Mac, which is supported by cameras from Canon, Kodak, Nikon, Konica Minolta, Sony and others. Though it's as reliable as a computer can be, sometimes photos can get lost or misplaced, due to user error or hard drive failure. Or perhaps (shame on you), you haven't been backing up your photos.
Whatever the situation, Stellar Phoenix Macintosh Data Recovery provides complete recovery of lost pictures from the aforementioned camera formats. The software also tracks down and brings back — in most cases — lost pictures, videos and other media files from formatted hard drives, damaged memory sticks and corrupted memory cards.
<!— code from sekindo - Appleworld.today In-Article - outstream —>

<!— code from sekindo —>
You can use Stellar Phoenix Macintosh Data Recovery to: recover data from a formatted hard drive; recover data after the trash has been emptied; recover data after repartitioning a hard drive; recover data from missing volumes; and recover data from a Time Machine.
The photo recovery tool is workable for storage media with capacities up to 2TB. Stellar Phoenix Macintosh Data Recovery features capabilities for recovering photos from formatted drives, corrupt media, and logically damaged memory cards. With the option for adding file headers, you can enhance the functionality and make the software scalable to your photo recovery needs.
A demo is available for download. Registration starts at $49.99 for the Standard Edition through July 18 (that's today!). After that, it's back to the regular price of $79.99.
Apple World Today Rating (out of 5 stars): ★★★★