On a regular basis, Apple World Today posts a list of notable new apps or app updates that have been released. They may not necessarily be new, but they're popular and deserve mention. Here are today's picks.
macOS Apps/Updates
Rogue Amoeba has updated Farrago, its $39 soundboard app for the Mac, to version 1.2.
Farrago lets podcasters and others who use Macs for audio editing have a huge library of music, voice and sound effects available to play with just a click. Each clip can be fully edited with fades, looped, and so on.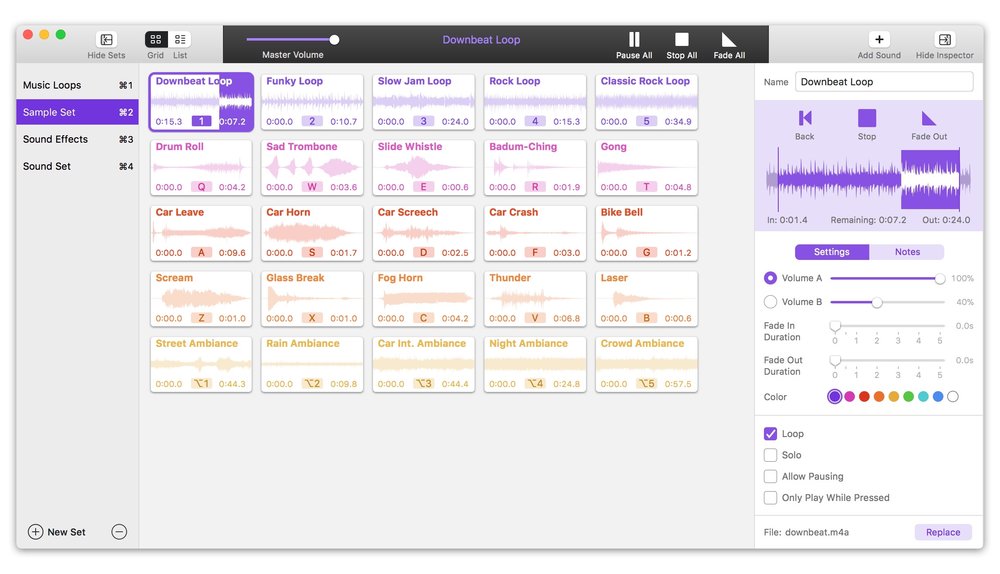 The new update brings several improvements, most notably full support for MIDI devices. Version 1.2 also offers the ability to edit settings on multiple tiles at once, add notes to Sets, and more.
Don't want to click on a tile to play a clip? Each one can be set up with a keyboard shortcut for easy triggering. A demo is available for download.
24U has released 24U SimpleHasp Plug-In 2.0 for the FileMaker 17 platform. It allows FileMaker developers to secure their solutions with hardware keys, protecting their data and intellectual property.
This plug-in uses Sentinel HL USB dongles that serve as encryption keys, secure data storage, and a copy-protected user and/or license identification. Version 2.0 supports 64-bit FileMaker Pro and Pro Advanced.
24U SimpleHasp Plug-In 2.0 is immediately available for download free for a 14-day trial version, which can be activated after purchasing a license. Licenses for 24U SimpleHasp Plug-In start at $79 per user and $499 per server. Volume discounts are available for five or more users. Existing customers can upgrade to the new version at 30% off the regular prices.