Awair has launched the $199 Awair 2nd Edition, an update of its solution that empowers consumers with real time insights on air quality to help them breathe easier, reduce allergy or asthmatic symptoms and even keep their skin clearer.
It monitors five key air pollutants that can impact a person's health: fine dust, chemicals (Volatile Organic Compounds), CO2, humidity, and temperature. The Awair 2nd Edition provides more acute readings of "Fine Dust" levels (or PM2.5), which is typically very difficult to detect yet easy to breathe in.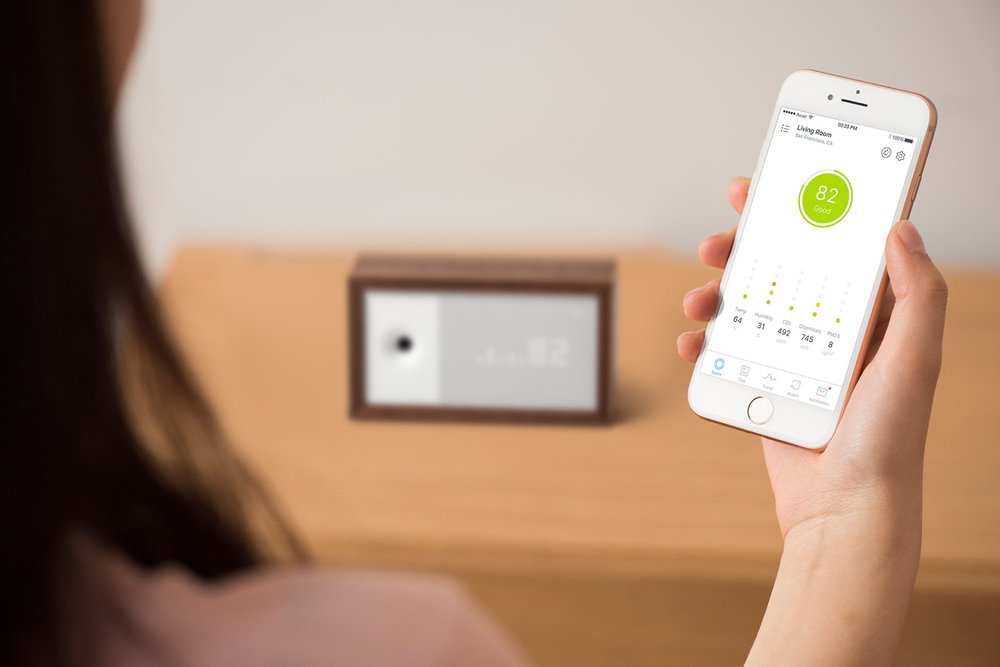 Air quality levels are shown directly on the device's LED display to help users 'see the invisible' at a glance. The device can also be customized to optimize air quality for a variety of profiles such as productivity, baby health, sleep, allergies and more.
Data from the device are analyzed and displayed within the free partner app, which delivers real-time notifications that let users know when their air needs attention. The app also provides personalized recommendations curated by experts and decades of research on how users can make improvements to their air quality.
For example, if the device senses a sharp increase in Chemical (VOC) levels, the user would be shown a recommendation that offers various solutions that increase ventilation or identifies the source. As more data is collected, the app can provide deeper analysis into trends and improvement of air quality over time.
The Awair 2nd edition also includes the Sleep Report feature within the app that uses an algorithm to help users optimize their bedroom for a good night's rest.