In a note to clients — as noted by AppleInsider — TF International Securities' Ming-Chi Kuo predicts that Apple will update … well, pretty much everything (except the iMac Pro) before the end of the year. Following is his prognostications and what the Sellers Research Group (that's me) thinks will happen.
iPads
Kuo forecasts a new 11-inch iPad that replaces the 10.5-incher and an updated 12.9-inch iPad Pro model, both with an edge-to-edge display and FaceID. The Sellers Research Group thinks he's right and that the Apple Pencil 2 will arrive with them. The updated pencil will sport a new magnetic system that will allow it to temporarily attach to an iPad.
iPhones
Kuo foresees two new Apple smartphones with OLED screens measuring 6.5 inches and 5.8 inches. A third 6.1-inch iPhone with a TFT LCD will be offered for the budget conscious, but all will sport a TrueDepth camera array and Face ID. The Sellers Research Group ays that Apple's 2018 iPhone lineup will start at $700 for a 6.1-inch LCD model, while a 5.8-inch OLED model will start at $899. Rounding out the lineup will be the iPhone X Plus, which will start at $999. Also, I think the iPhone SE will be discontinued.
Look for new iPhones in September, along with the long-awaited AirPower wireless charger from Apple and new AirPods. The latter will allow hands-free Siri voice activation. Also, a AirPower-capable case for the AirPods will be available.
Apple Watch
Kuo's crystal ball says the Apple Watch will increase to 40 mm and 45mm from 38mm and 42mm. Both will have enhanced heart rate detection technologies. The Sellers Research Group thinks Kuo is right and that the new smartwatches will retain the same shape; in other words, no round Apple Watches.
Mac laptops
Kuo predicts that MacBooks and MacBook Pros will be released with updated specs and that we'll see a low-cost MacBook Air released for those on a tight budget. The Sellers Research Group says that he's right EXCEPT that I still think the Air will be discontinued with a low end 12-inch MacBook serving as Apple's sub-$1,000 Mac laptop model.
iMac
Kuo anticipates an upgraded iMac with a "significant display-performance upgrade" in addition to a processor upgrade. The Sellers Research Group thinks he's right and that the display upgrade will be a ProMotion screen (currently found only on iPad Pros).
Among other things, ProMotion improves display quality and reduces power consumption by automatically adjusting the display refresh rate to match the movement of the content. I also expect a revved all-in-one to offer a 1080p FaceTime camera (compared to the current 720p version on current models), four microphones (compared to only one on the 5K iMac), and the Apple T2 chip found in the iMac Pro.
According to Apple, "by redesigning and integrating several controllers found in other Mac systems — like the system management controller, image signal processor, audio controller, and SSD controller — T2 delivers new capabilities to the Mac." For instance, the T2 image signal processor works with the FaceTime HD camera to enable enhanced tone mapping, improved exposure control, and face detection–based auto exposure and auto white balance. Hence, the improved FaceTime camera, as previously mentioned.
Mac mini
Kue sees Apple FINALLY updating the Mac mini, which was last revised in October 2014. The Sellers Research Group thinks he's right — and that if the tiny desktop computer isn't updated this year, it's history.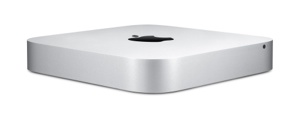 Miscellaneous
Kuo doesn't foresee updates to the iMac Pro or the HomePod. The Sellers Research Group thinks he's right about the former, but that the latter will see both a smaller model (the HomePod mini) and a bigger version (the HomePod Theater with Dolby Atmos support and targeted to the home theater crowd). I expect the new HomePods to arrive before Christmas.
As Apple has said, there'll be no new Mac Pro until 2019. And I don't expect the company's new line of displays to arrive until then, although I'd love to see 'em introduced with updated laptops.
As for the Apple TV, I'm doubtful we'll see a hardware update (though a new remote control would be nice). Most of the changes for the set-top box will involve tvOS and other software enhancements.