When I was a kid growing up in the 1960s, I saw a lot of TV ads for two things: Timex watches, which were promoted by John Cameron Swayze ("It takes a licking and keeps on ticking") and Speidel Twist-O-Flex watchbands. The Twist-O-Flex was a metal watchband introduced by Speidel in 1959 that featured an expanding, stretchable link design. Well, that design is still around, and Speidel recently introduced the Twist-O-Flex Watchband for Apple Watch (US$50 – $80). Today we'll take a look at that watchband.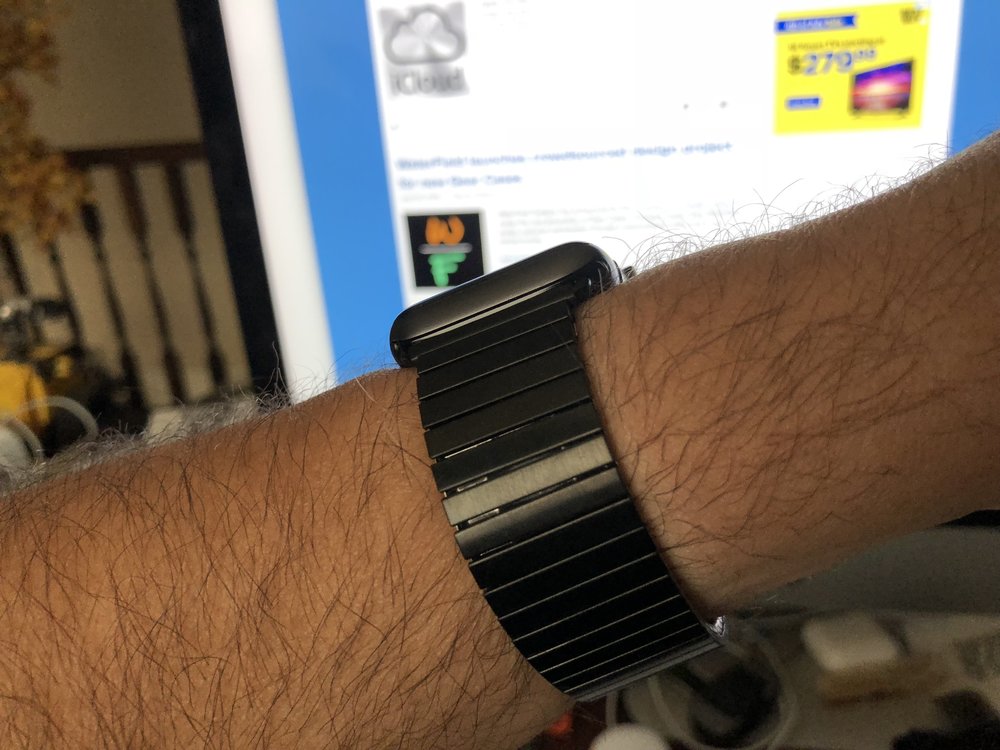 Since it first appeared on the scene, the Twist-O-Flex watchband has been known for two things: comfort and style. The band can be adjusted for a tighter fit by removing the individual links, or expanded by adding links. The company suggests measuring the circumference of your wrist, then buying one of three sizes — S/M, M/L, L/XL — depending on the measurement. For many people, that will be enough to get the correct fit right out of the box, but Speidel provides complete instructions on how to make the adjustments and many watch repair shops will do the work for a small fee.
The Twist-O-Flex for Apple Watch comes in three colors — brushed stainless, silver aluminum and satin black (the closest to Space Gray) — as well as in models for both 38mm and 42mm Apple Watches. The pricing varies depending on the finish, with black being the most expensive.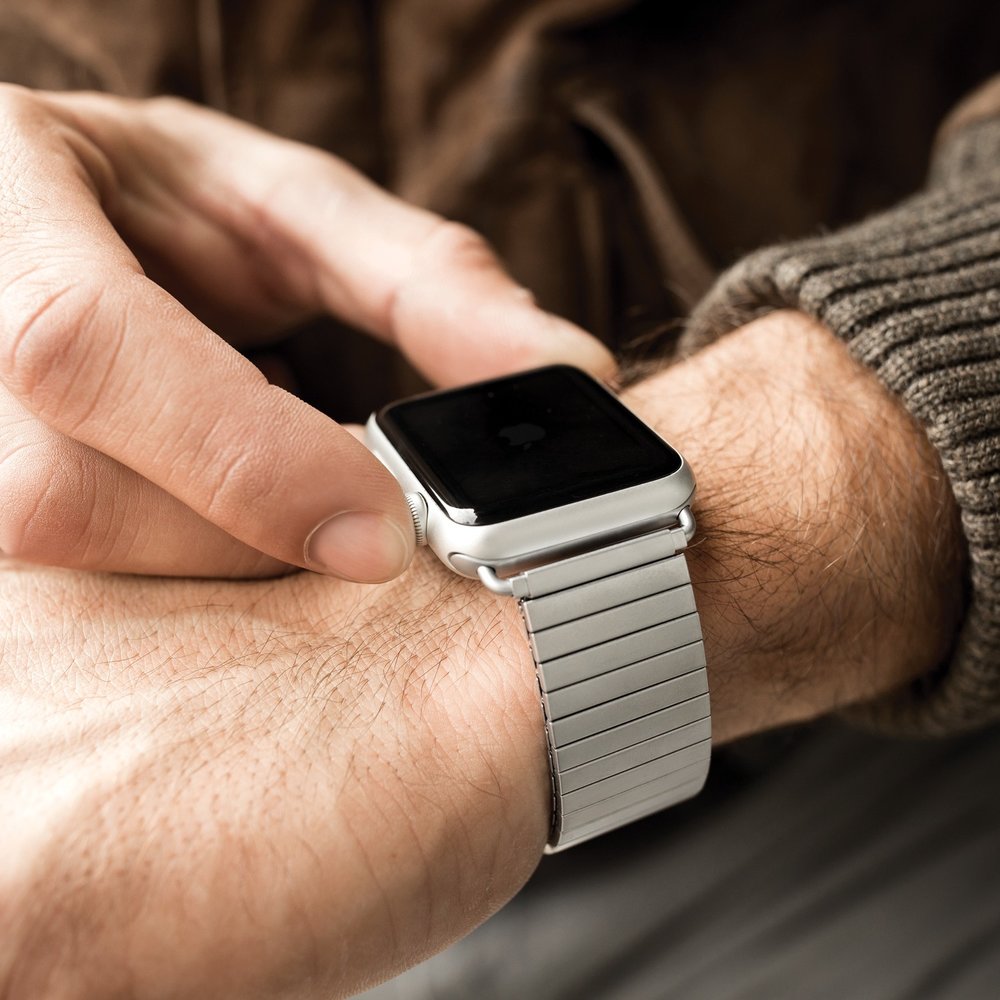 The Twist-O-Flex band uses the standard Apple Watch connector, so it's extremely easy to install in place of a standard watchband. Once the band is installed, it's also quite easy to put on — you just slip your hand through the band and it expands to fit, after which you slide it up your wrist to the appropriate spot and let go.
Having tried some competing metal watchbands for the Apple Watch, I can say that this is the most comfortable metal band out there. The band clings to your arm, but not too tightly. One thing I was impressed with is that the Twist-O-Flex doesn't seem to catch and pull arm hair, so us hairy guys don't have to worry about yanking out hair whenever we take the band off.
Most of the time, I wear Apple's Sport Loop watchband because it's just so darned comfortable for exercising. Now that I have the Speidel Twist-O-Flex, I can finally wear an "adult looking" band that doesn't seem out of place with a suit. Apple's connector makes swapping out the bands a ten-second job, so going from casual to more dressy isn't a hassle.
Speidel has really done a good job of taking a classic watchband and making it work with the Apple Watch. The pricing isn't out of line for a high-quality watchband, and you can rest assured that the Twist-O-Flex is going to hold up over years of use.
Apple World Today Rating (out of 5 stars): ★★★★★
Like this review? Consider supporting Apple World Today with a $5 monthly Team AWT membership.