Apple has been granted a patent (number 10.006,505) for rendering road signs during navigation. It involves the Maps app on its various devices, although this particular patent is more suitable for the iPhone and Apple Watch versions of the utility.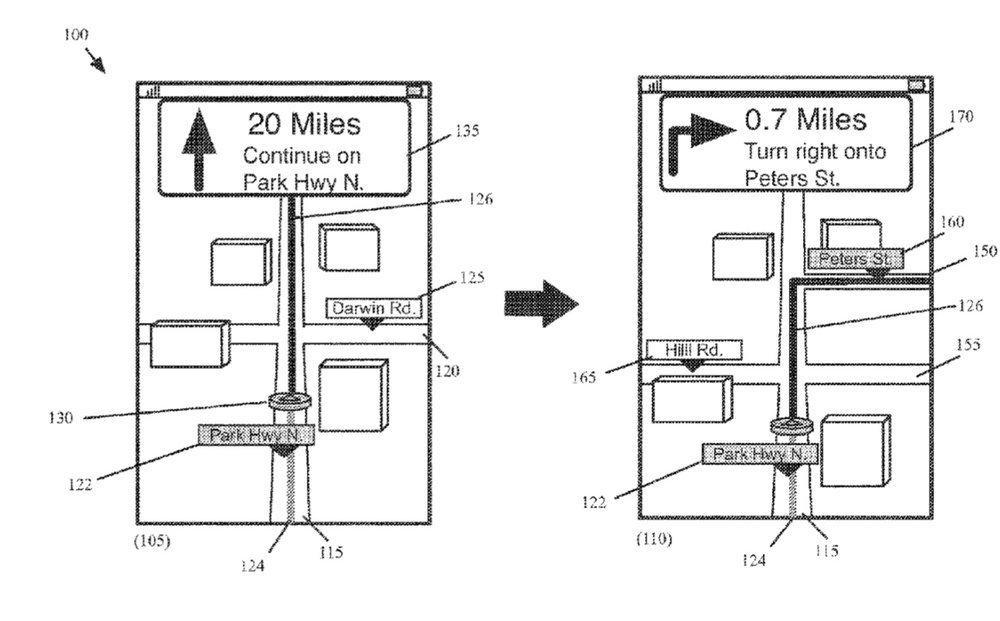 Per the patent, in presenting the road signs, Maps could differentiate the appearance of road signs at junctions that require a change of direction from road signs at junctions that don't require a change of direction. The app may perform processes that ensure that it arranges the road signs on the map in an "aesthetically pleasing" manner. In addition, the navigation application of some embodiments won't display too many road signs along the navigated route so that the route isn't occluded by too many such signs.
In the patent filing, Apple notes that lots of navigation devices have been sold to assist folks in navigating a route between two locations. However, the tech giant says that while such devices have proved to be very useful, their navigation presentations "often are very stale and lack an elegant design that maximizes the data provided to the user." Apple thinks it can do better.
Of course, the company files for — and is granted — lots of patents by the U.S. Patent & Trademark Office. Many are for inventions that never see the light of day. However, you never can tell which ones will materialize in a real product.
---
Like this article? Consider supporting Apple World Today with a $5 monthly Team AWT membership.