When Apple released macOS High Sierra 10.13.4, it added support for external graphics processors (eGPUs). One such unit is Sonnet Technologies' eGFX Breakaway Box with a 350W power supply, a great choice for a no-frills Thunderbolt 3 to PCI Express (PCIe) expansion chassis.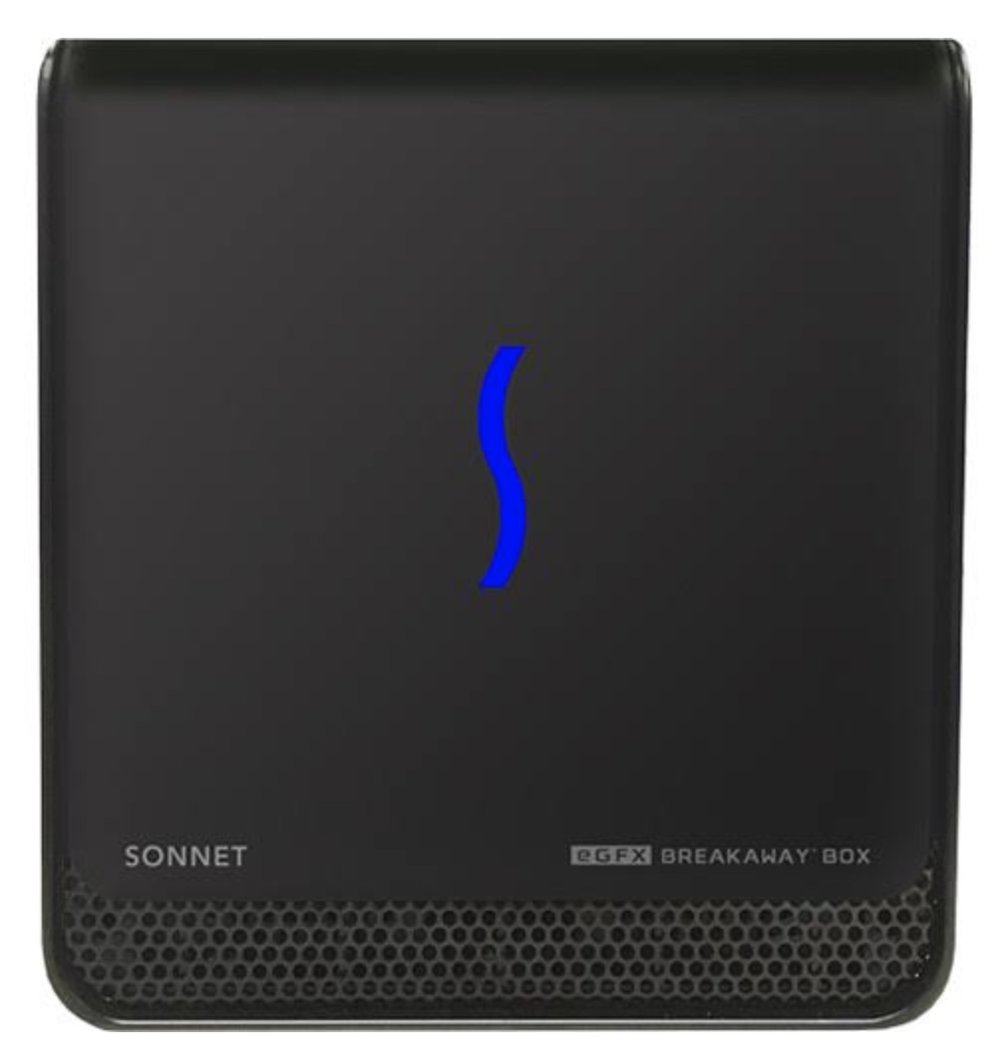 Your Thunderbolt 3-equipped Mac running macOS High Sierra 10.13.4 can seriously beef up its graphics power by connecting to an eGPU. Sonnet's Breakaway Box can give your desktop or laptop (with caveats) additional performance for professional applications, 3D gaming, VR content creation, and more. That is, as long as its an MacBook Pro released in 2016 or later, iMacs introduced in 2017 and later, or an iMac Pro. Sorry, but you're not going to be a able to turn your 12-inch MacBook into a graphics powerhouse. That said, with eGPU support in macOS 10.13.4, you can:
Accelerate applications that use Metal, OpenGL, and OpenCL;
Connect additional external monitors and displays;
Use virtual reality headsets plugged into the eGPU;
Charge your MacBook Pro while using the eGPU (more on this below);
Use an eGPU with your MacBook Pro while its built-in display is closed;
Connect an eGPU while a user is logged in;
Connect more than one eGPU using the multiple Thunderbolt 3 ports on your Mac;
Use the menu bar item to safely disconnect the eGPU;
View the activity levels of built-in and external GPUs. Open Activity Monitor, then choose Window > GPU History.
Note: if you're using a 13-inch MacBook Pro from 2016 or later, always plug eGPUs and other high- performance devices into the left-hand ports for maximum data throughput.
Note II: For the best optimal performance, eGPUs should be connected directly to your Mac and not daisy-chained through another Thunderbolt device.
Note III: Macs don't support eGPUs in Windows using Boot Camp or when your Mac is in macOS Recovery or installing system updates.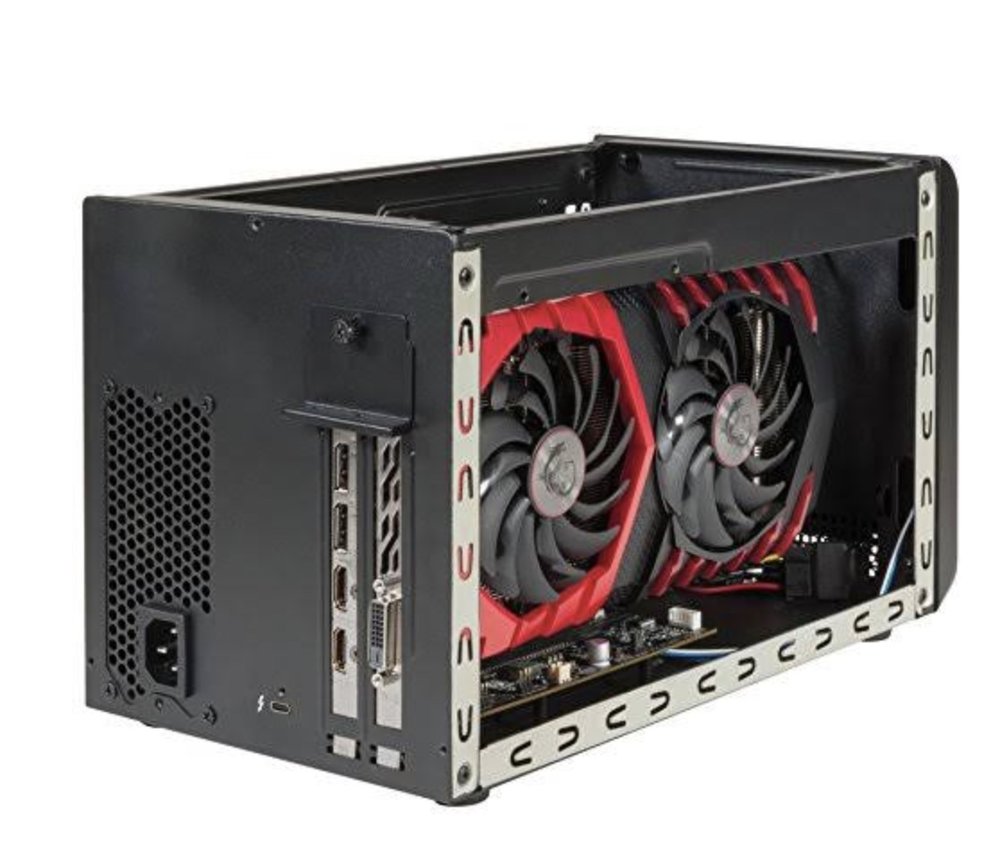 eGFX's Breakaway Box provides a single slot for connecting any size Thunderbolt-compatible PCIe card. It's equipped with a 40Gbps Thunderbolt 3 port that enables data transfers up to 2,750 MB/s.
The 350W power supply supports up to 300W card (up to 8-pin + 6-pin power connectors) and provides up to 15W of power delivery to charge a laptop.
Setting it up is relatively easy. Plug the compatible graphics card into the Box, secure the card (in my case, the RX Vega 64, though I hope to test more in the future), plug the auxiliary power connectors to the card, and close the Box.
Next, connect your Box to your Mac via a Thunderbolt 3 cable, plug in power to the Box, and flip on the power switch.
Now you can set up any external monitors you wish to connect. To obtain the best graphics acceleration for applications like games, set a display connected to the eGPU as the main monitor. Open System Preferences:Displays, select Arrangement and drag the white menu bar to the external monitor. Drag the monitors to mimic the physical arrangement.
If you want to tile your displays into one large space, Open System Preferences: Mission Control. Uncheck Displays have separate Spaces. Note that if you mirror an internal and external display together, internal graphics will be used.
It's important to use an eGPU system with a recommended graphics card and Breakaway Box model. See this chart (https://www.sonnettech.com/support/downloads/manuals/Compatibility_Graphics_Cards.pdf) for a complete list of compatible cards.
The Breakaway Box doesn't pack a lot of bells and whistles, but it's Apple recommended, has a considerable power supply, and a wide range of graphics card compatibility. And it's surprisingly quiet.
Apple World Today Rating (out of 5 stars): ★★★★★
---
Like this article? Consider supporting Apple World Today with a $5 monthly Team AWT membership.