Future Apple iPhones, iPads, and Mac laptops may have sidewall displays. Apple has filed for a patent (number 20180052540) for devices with flexible displays that are bent to form displays on multiple surfaces of the devices. These mini-screens could offer additional functionality.
Bent flexible displays may be bent to form front side displays and edge displays. Edge displays could function as virtual buttons, virtual switches, or informational displays that are supplemental to front side displays. Virtual buttons may include transparent button members, lenses, haptic feedback components, audio feedback components, or other components for providing feedback to a user when virtual buttons are activated.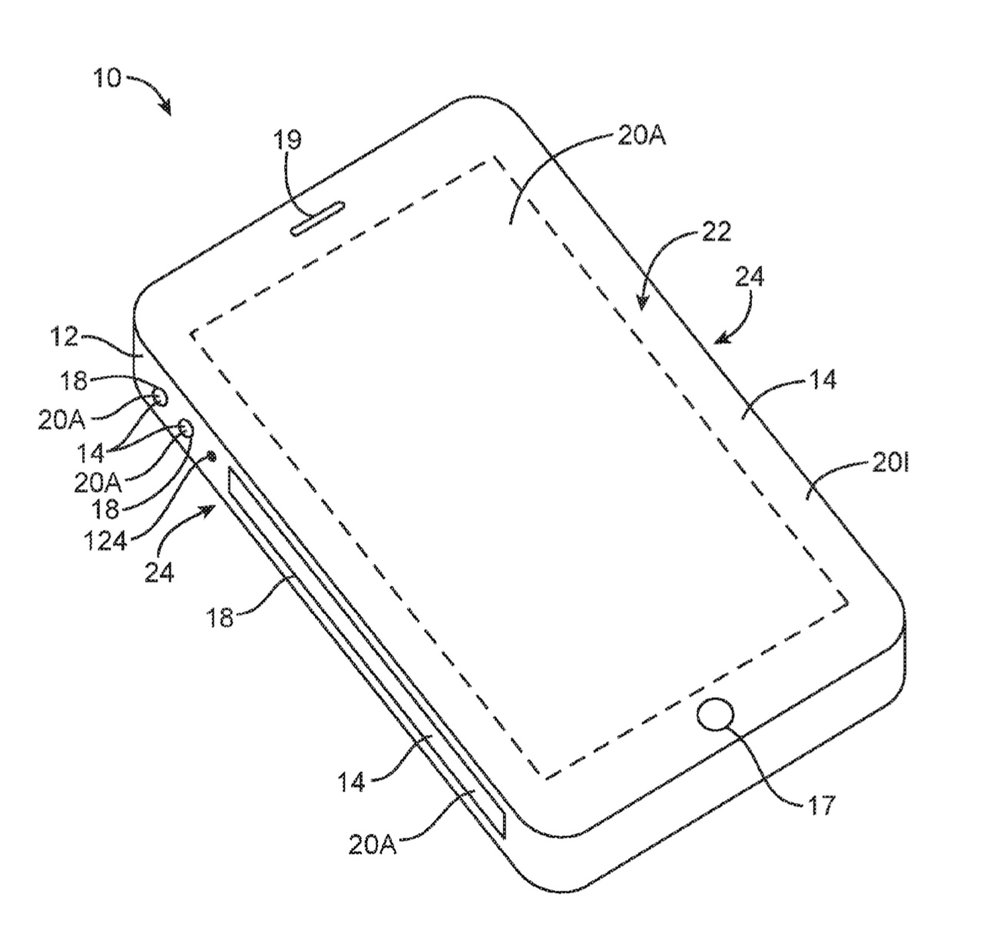 In the patent filing, Apple notes that flexible display technologies are available that allow displays to be flexed. The tech giant thinks such displays could be used for input-output components and additional features. For example, virtual buttons on the edge of a device could be provided in place of tactile input/output components such as physical buttons and switches.
Of course, Apple files for — and is granted — lots of patents by the U.S. Patent & Trademark Office. Many are for inventions that never see the light of day. However, you never can tell which ones will materialize in a real product.