MacDaddy's Install Disk Creator, a free installer disk utility for macOS, simplifies the process of creating a bootable macOSinstaller from Mac App Store installation files, which can then be used to install the Mac operating system on any compatible Mac.
The application — compatible with macOS 10.7 and higher (including 10.3 High Sierra) makes creating an operating system install disk a simple process: you just  download the macOS installer from the Mac App Store, run the Install Disk Creator app, and select a drive to create the installation disk on.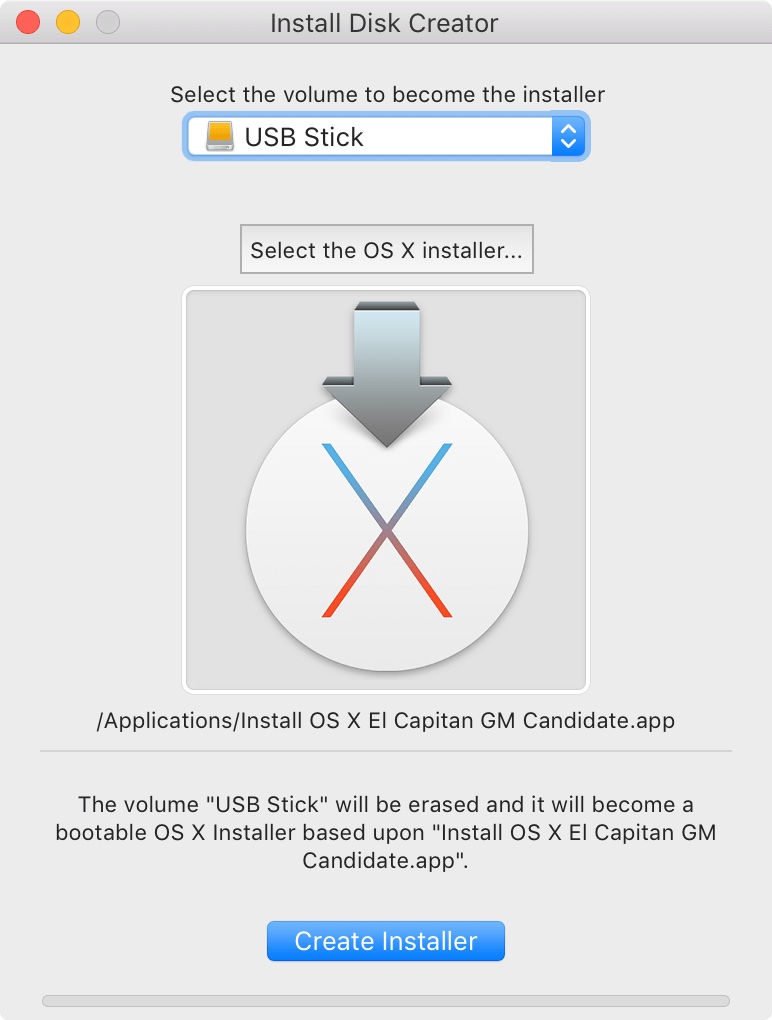 Install Disk Creator presents a clean, simple interface that guides users through the process of creating a macOS installation disk. Novice users will appreciate the application's ease of use, while power users will appreciate the ability to create installation disks without the need to remember the entire series of commands that were once required to create an installation disk. All users will appreciate the convenience of having created a USB installation disk that they can use any time to install macOSon any compatible Mac.
What's more, using Install Disk Creator to create a macOS installation disk offers a way to do a truly clean installation of the operating system. While users can boot from the recovery partition to erase the main partition, this isn't a truly clean erase and install. And, in some cases the recovery partition may be damaged or missing. Install Disk Creator helps users avoid those issues.
A backup of the disk before it's erased. Two options are to use Duplicate (a free utility which can copy and paste an entire bootable volume), or Mac Backup Guru (a paid, fully featured backup utility with incremental backups capability) for that. Here's a detailed guide for the process.
Apple World Today Rating (out of 5 stars): ★★★★