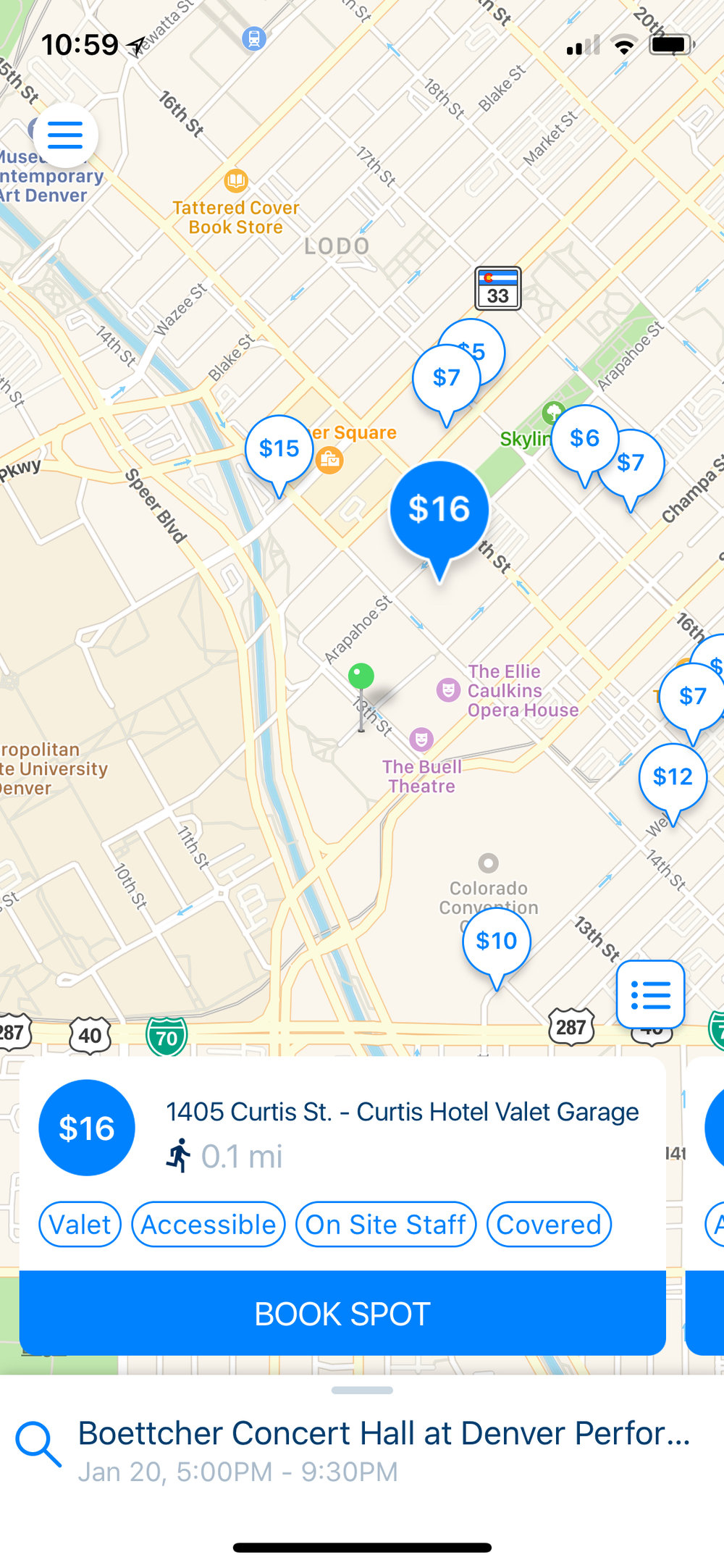 Sorry we missed you yesterday (Wednesday)! We're back today with a quartet of short news stories from the world of Apple:
A researcher/developer had his app — used to gather data on ISP throttling of video streams — rejected by the App Store
Some Facebook Messenger users are reporting a bug that crashes the app after typing just a few words in a single line
Use SpotHero to pre-pay parking? Apple has a deal for you if you use Apple Pay as your SpotHero payment option
The GOP tax bill signed into law a few weeks ago is resulting in Apple adding almost $350 billion to the US economy, and employees are also getting a stock bonus
The text version of the podcast can be read below. To listen to the podcast here, click the play button on the player below. Apple News readers need to visit Apple World Today in order to listen to the podcast.
Text Version
This is Steve Sande for Apple World Today, and you're listening to the AWT News Update podcast for Thursday, January 18, 2018. We apologize for the lack of a podcast yesterday. But we're back today!
Apple has apparently rejected an app that claimed to detect net neutrality violations and show users which carriers throttle video streaming services. This report comes via Motherboard, which reported that researcher and developer David Choffnes said his app Wehe was rejected by the App Store staff for having no benefit to users. The app actually does have some tangible benefits — it's made up of two pieces. First, there's a feature that lets you test downloads speeds from major video services compared to a regular speed test from your ISP. That provides a way to see how service is being throttled by your ISP. There are a number of speed test apps available, and this feature probably wasn't the cause of rejection. The second piece — and probably what caused the App Store rejection — is the claim of the app to collect recorded data anonymously as part of a study on net neutrality violations from service providers. Choffnes is a researcher at Northeastern University and he believes that the data could be used to determine which ISPs are throttling video services.
If you use Facebook Messenger, you may run into a bug that's been reported recently. The bug manifests itself by freezing the app after the user types just a few words on a single line. There's no current workaround, and users report that closing and reopening the app or even deleting or reinstalling the app is no help to those who are affected. Messenger boasts over 1 billion users, many of whom are on iOS devices and who use it as their primary means of communication. Facebook says that it is investigating the issue.
Do you use the SpotHero app? It lets you pre-pay for valet parking and parking garage access in many major cities across the USA, and there's currently a promotion that can save you some money on parking. All you need to do is download the free app if you don't already have it, then use ApplePay as your payment method in SpotHero. You can save 20 percent off of parking fees up to $5 when using ApplePay. Last week, ApplePay offered up to 30 percent off on shoes purchased through the shoe shopping app GOAT.
The GOP tax bill that was signed a few weeks ago has had some amazing side effects for Apple. Thanks to the tax breaks to corporations, Apple will be paying a one time $38 billion repatriation tax to bring $245 billion in cash from overseas, will increase its Advanced Manufacturing Fund from $1 billion to $5 billion, and will invest an additional $37 billion in hiring another 20,000 employees and building a new campus. Altogether, the company committed to contributing $350 billion to the US economy over the next five years. But the good news isn't all just for the company — employees will receive a $2,500 bonus in the form of a gift of restricted stock units, which means that each employee would get about 14 shares of stock that would vest over time. The company will also double employee charitable contributions throughout 2018.
That's all for today; I'll be back tomorrow afternoon with another edition of the AWT News Update.