Apple has filed for a patent (number 2018001734) for "climate control" in a vehicle. More evidence of an upcoming "Apple Car" or hints at future features in CarPlay. I'd bet on the latter.
Compatible with iPhone 5 and later models, CarPlay provides a simplified way to use your iPhone interface on a car's touch screen, giving users access to Siri voice controls, as well as Apple Maps, Apple Music, Phone, Messages, and a variety of third party apps.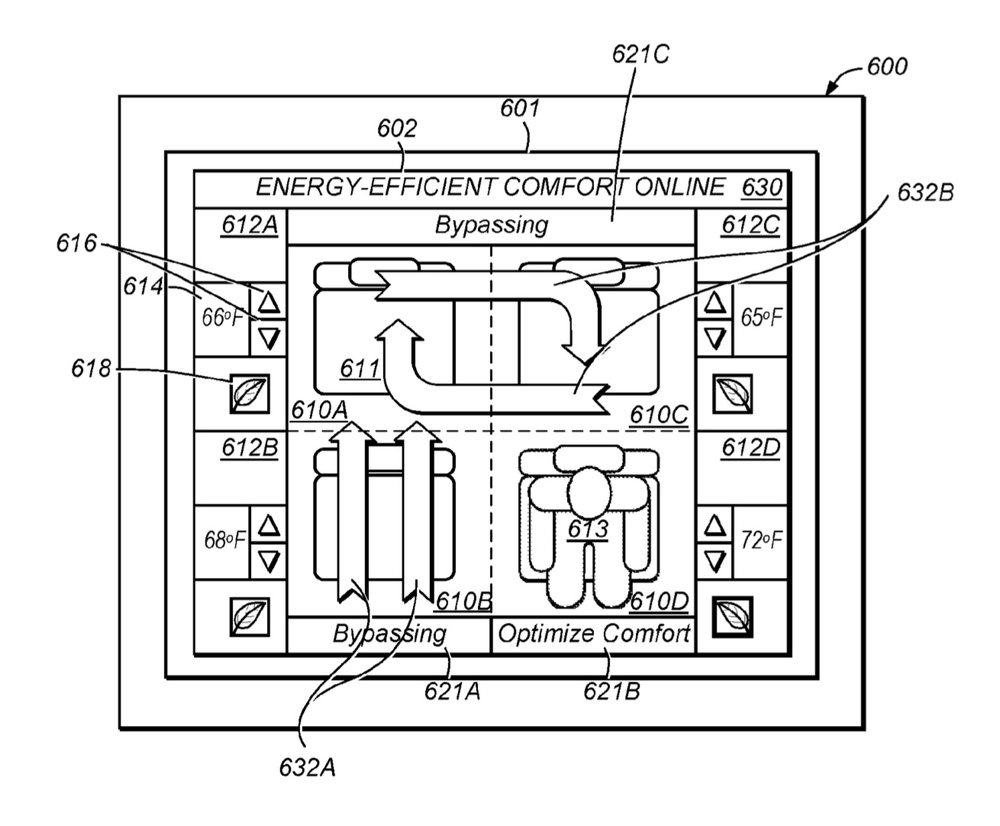 Apple's invention involves a vehicle climate control system for controlling climate conditions in various cabin regions of a vehicle. The climate control system can be configured to control one or more vehicle components to change the set of climate conditions associated with one or more cabin regions to approximate a set of "optimal comfort conditions."
The climate control system controls various vehicle components to control climate conditions, including window assemblies, sunroof assemblies, etc. It determines optimal comfort conditions that optimize perceived temperature of various occupant body parts and maintain various climate characteristics within one or more sets of thresholds.
Output configurations of various vehicle components can be determined based at least in part upon determined optimal comfort conditions of various cabin regions. Those configurations can be generated based at least in part upon various control mode priorities.
In the patent filing, Apple notes that current vehicle climate control systems often rely upon one or more air-conditioning units, also referred to herein as an "ACU", and one or more heater units, to control a climate in various portions of a vehicle cabin. However, the company says such control systems may be "relatively uncomfortable," limited in functionality, and require too much energy. Apple thinks it can do better.
Of course, Apple files for — and is granted — lots of patents by the U.S. Patent & Trademark Office. Many are for inventions that never see the light of day. However, you never can tell which ones will materialize in a real product.