Last week it was reported that Apple Michigan Avenue, Apple's flagship store in Chicago, was having problems with winter weather in the Windy City.
Specifically, there are no gutters to catch falling snow or ice. Nor is the roof sloping, so icicles that do form dangle from 20 some feet overhead. However, Apple says it's software problem, not the design of the store itself and its MacBook Pro-inspired roof.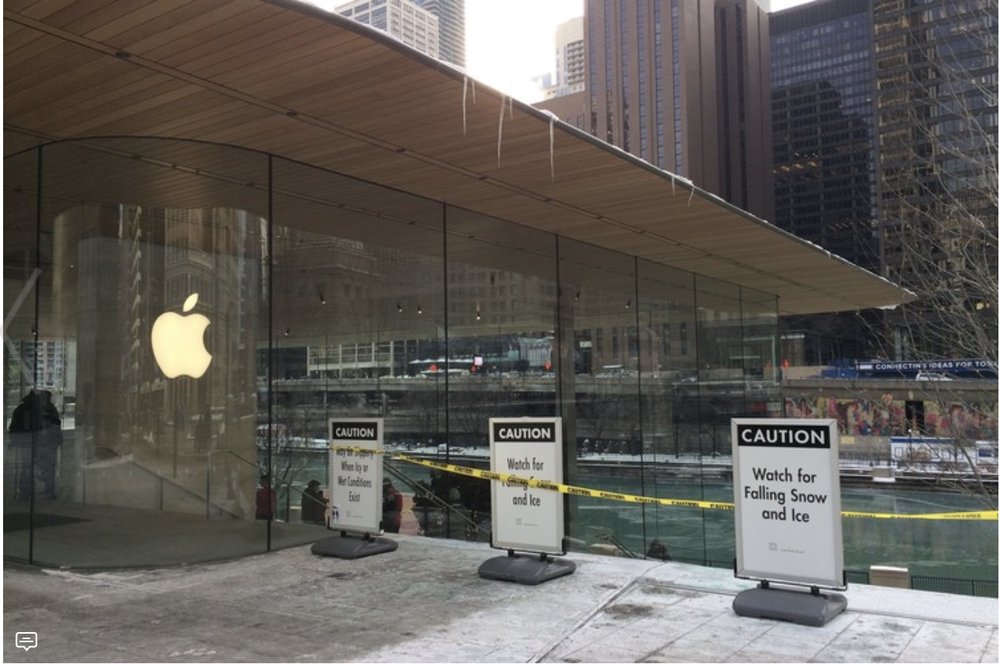 Apple spokesman Nick Leahy tells the Chicago Tribune that said the building's architects, London-based Foster + Partners, had designed the glass-walled store with winter in mind, but had been foiled by a technical malfunction.
"The roof has a warming system that's built into it," he said. "It needed some fine-tuning and it got re-programmed today. It's hopefully a temporary problem."
In addition, he said, the store was designed to drain water — not through conventional gutters, but through four internal support columns.