While you're waiting for Apple's AirPower (the wireless charging accessory coming in 2018)— assuming you are — check out Belkin's $59.99 Boost Up Wireless Charging Pad, which works just fine with the iPhone X, iPhone 8, and iPhone 8 Plus.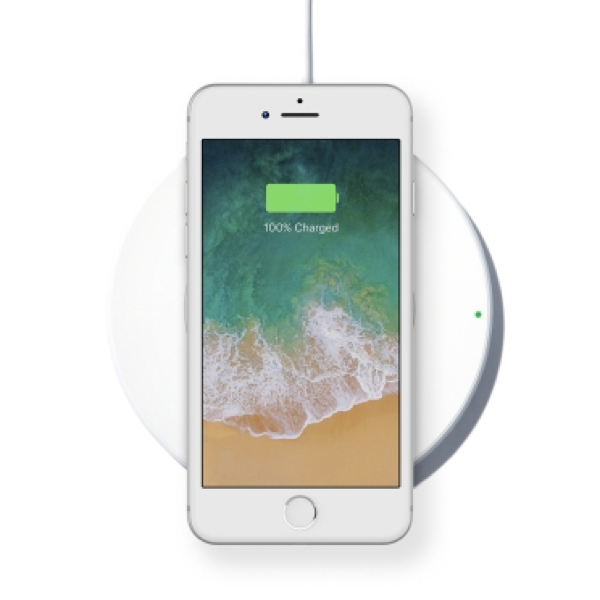 It's fine-tuned with Qi technology and can charge at levels up to 7.5W for compatible devices. The Boost Up charges Apple's latest smartphones on contact while maintaining full functionality of the device; you can even receive calls while your iPhone is powering up. Just place your Apple device on the circular pad (which measures jut under five inches in diameter), and they immediately start charging.
The pad's embossed ring indicates the charging area for best placement. A soft , high-friction base pad grips your iPhone and holds it securely while it's charging. The Boost Up's LED indicator will light up to indicate that wireless charging has begun.
The Boost Up Wireless Charging Pad can charge through cases up to 3mm thick. It's available at Belkin.com and apple.com., as well as Apple retail stores.
Apple World Today Rating (out of 5 stars): ★★★★★