As noted by 9to5Mac, Apple took an iMac Pro (pictured), due for release in December, to the Final Cut Pro X Creative Summit to demo its power (along with Final Cut Pro 10.4) to the professional video editors attending the conference. It's is the only Mac all-in-one available in space grey, though I hope that changes next year.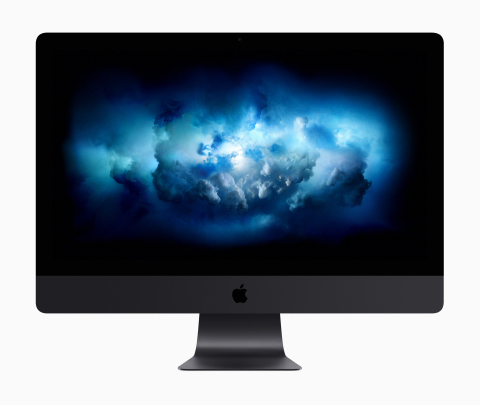 The upcoming iMac Pro — with its 27-inch Retina 5K display, next generation Intel Xeon processors up to 18 cores, up to 22 Teraflops of graphics computation, up to 16GB of VRAM, up to 128GB of memory, built-in Ethernet, and support for one billion colors — is the most powerful Mac ever made. Unfortunately, since pricing starts at $4,999, I can't afford it.
So I'm hoping that the 2018 non-Pro iMacs (which are plenty "pro" enough for me) will be available in space gray, along with similarly hued Magic Keyboards and Magic Trackpads. In fact, it would be interesting if Apple released its next round of all-in-ones in multiple colors. Silver, gold, and space grey options for the all-in-one line-up, anyone?