If you've ordered an iPhone X — and, apparently, lots of us have — Apple also want you to buy its iPhone X Leather Folio. It's a $99 case that comes in "cosmos blue," "taupe," "berry" and black.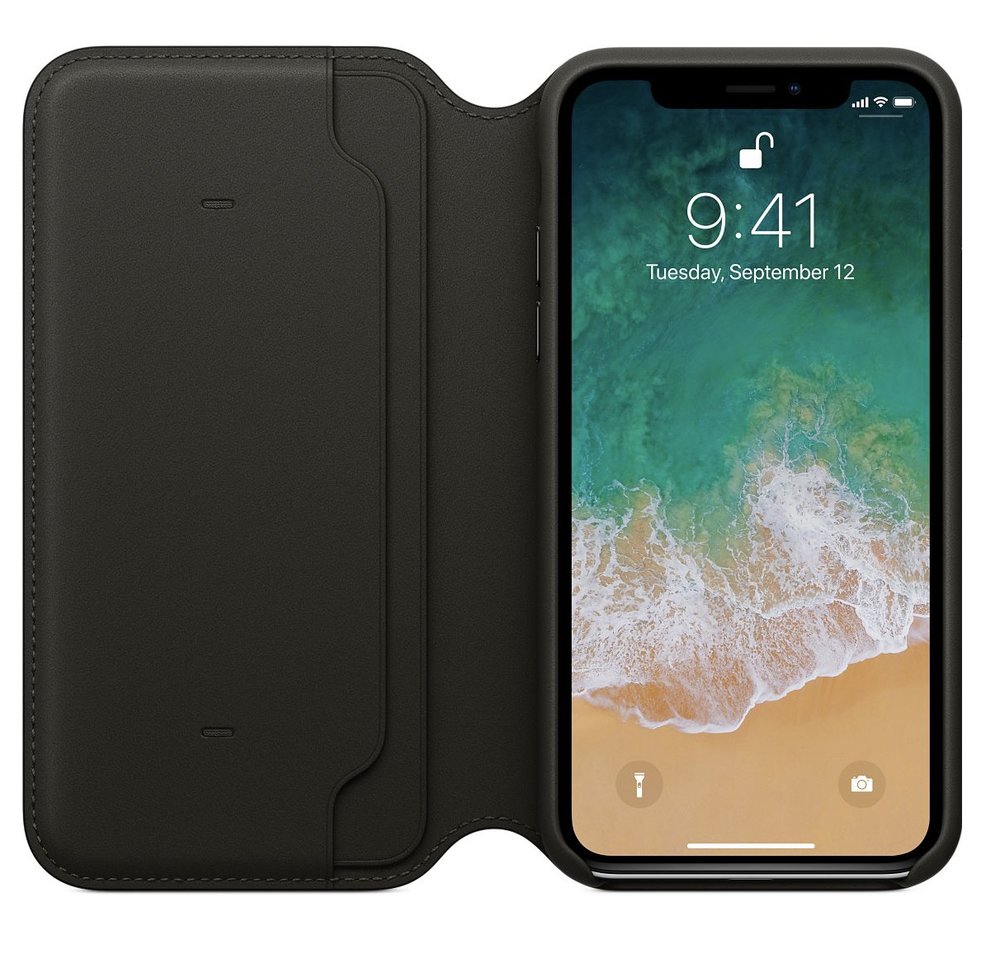 Apple says the case is crafted from "specially tanned and finished European leather for a luxurious look and feel, the iPhone X Leather Folio fits snugly around your iPhone." Open it, and the smartphone wakes up. Close it and it goes to sleep.
Inside there's a soft microfiber lining for added protection, and space to hold your bills, small notes, and several cards. You can keep it on all the time, even when you're charging wirelessly.