During the opening day of the 2017 Jamf Nation User Conference (JNUC), Vanessa Perez, technology integration and library media specialist for Clinton Public Schools, Clinton, Oklahoma, presented a session on using Sketchnoting as a different way of taking notes.
She stated that the benefits of using sketchnoting using the iPad include retention and recall, visible thinking, archiving, choice of what works best for the learner, sharing (airdrop, email, social media), and processing. Perez presented a number of examples of how sketchnoting is used in her school system and noted that it is great for early grade students who may not yet be writing. Students of all ages may find sketchnoting useful.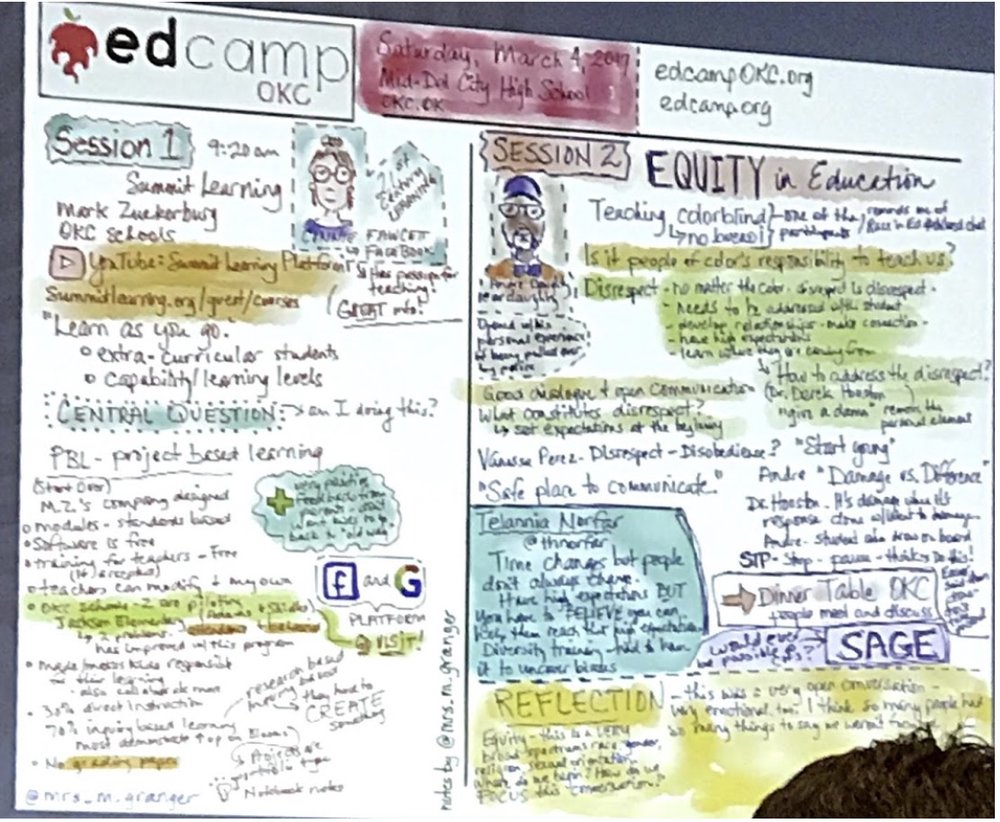 Prior to using the iPad for sketchnoting, students are instructed in how to sketchnote using paper and markers. Students then transfer their sketchnotes to the iPad. Once the technique is learned, students no longer need paper and markers for note taking. Sketchnotes may be shared among classmates and may be useful for students who have missed a lesson.
There are a number of apps available that may be used for sketchnoting, the most readily available being Notes on iOS devices. Perez also recommended Paper by FiftyThree and GoodNotes. Graphic organizers/templates are available as well as graphic icons to help teachers and students facilitate sketchnoting.
Recommended books include The Sketchnote Handbook and Sketchnoting, both by Mike Rohde.