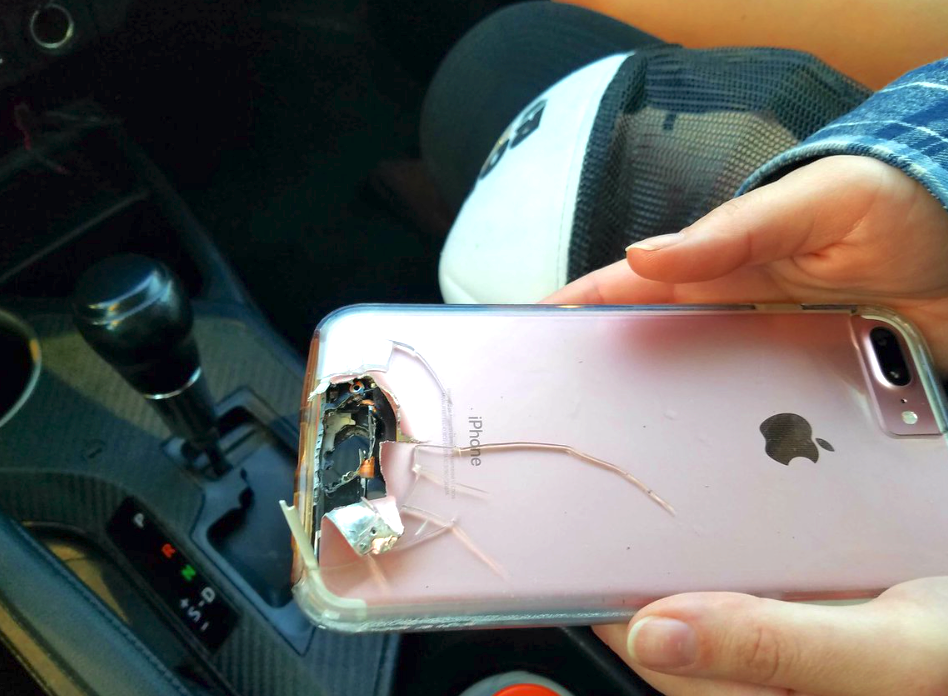 A thunderstorm cut recording of this podcast short today, but we still have a few good stories from the world of Apple:
Try WordSwipe, a fun and challenging word game you play with friends via Messages. Free to try, $0.99 to buy.
A security research discovers that Uber was given permission — by Apple — to use a special API in its app that could have been used maliciously
A CNN reporter tweets a photo of an iPhone 7 Plus that allegedly stopped a bullet during the Sunday night Las Vegas shooting tragedy
Facebook is rolling out an Apple Music chat extension for Facebook Messenger
The text version of the podcast can be read below. To listen to the podcast here, click the play button on the player below. Apple News readers need to visit Apple World Today in order to listen to the podcast.
Text Version
This is Steve Sande for Apple World Today, and you're listening to the AWT News Update podcast for October 5th, 2017. Our sponsor this month is It's About Time Products, and this week we're focusing on their two new products for iMessage: Color Text Bubbles and WordSwipe. WordSwipe is free to try and just $0.99 for the full version. It'a fun word game that you play by getting the best score you can in two minutes making words from a random grid of 16 characters, then send your results to a friend to challenge them to do better Check out the sponsorship post on Apple World Today for more information.
A security researcher has discovered that Uber was given use by Apple of a special API that allowed users' iPhone user screen information to be recorded, as part of a plan to make Uber's Apple Watch app work better. Apple rarely provides this type of access, and security researcher Will Strafach notes that no other apps on the App Store except those from Apple use the same functionality. Fortunately, the permission from Apple has been revoked, and the capability will be removed from the app. It doesn't appear that the permission was used maliciously, but if it had been known about earlier, it could have been used to do things like steal passwords.
A tweet by CNN reporter Jason K. Morrell shows a photo of an iPhone that apparently stopped a bullet during the Sunday night Las Vegas shooting tragedy. An unnamed woman left the scene in a taxi and found that her iPhone 7 Plus had a bullet hole in it. A taxi driver took a photo of the phone, which shows the iPhone and a protective case both with holes from a bullet. Unverified claims say that the woman was holding the iPhone in her hand when it was hit — if so, it could be that the device saved her life by deflecting a bullet. In 2015, an iPhone saved a man from a shotgun blast at close range when the pellets destroyed the phone in his pocket, but left his body unscathed.
Facebook is rolling out a nice feature for Apple Music users. An Apple Music chat extension for the Facebook Messenger app is now available for many people. If you're in a Messenger message, just tap the + symbol to the left of the text box, look for the Apple Music extension, and tap on it. This will let others know what tunes you're currently listening to on Apple Music.
That's all for today; I'll be back tomorrow afternoon with another edition of the AWT News Update.