Apple CEO Tim Cook takes the third spot on Vanity Fair's 2017 "New Establishment" list, a ranking of "of tech savants, moguls, financiers, and entertainers, among others." That's up from 11th in 2016. Ahead of him on the list are Facebook CEO Mark Zuckerberg (second place) and Amazon CEO Jeff Bezos.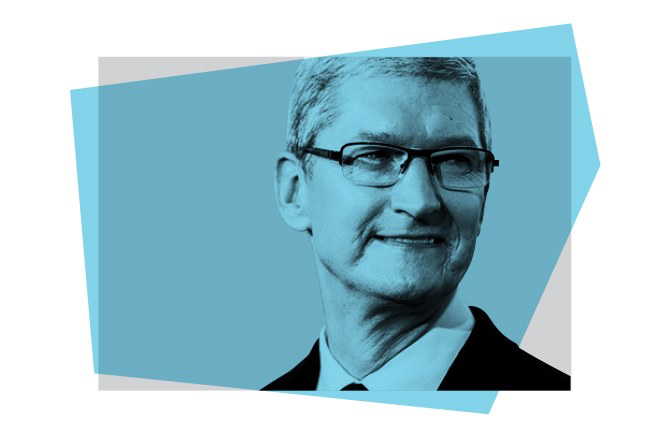 Here's what Vanity Fair has to say about Cook: "CROWNING ACHIEVEMENT:
With a market cap north of $800 billion, Apple is on track to be a trillion-dollar company.
"RARE DISPLAY OF MORTALITY: As consumers reject the new MacBook Pro and Apple arrives late to the game with HomePod, an Echo wannabe, the company is clinging to the iPhone for more than half of its revenue—an inauspicious strategy, since phone sales are predicted to decline.
"MORTIFYING TRUMP MOMENT: Cook showed up at Trump Tower in December to kiss the ring, then went to the White House in June to try to convince Trump of the importance of coding in schools.
Vanity Fair describes its New Establishment list this way: "[It] is not merely a catalogue of the most influential personalities who inhabit the rarefied realm where tech, entertainment, media, business, finance, and politics all meet. It is also a harbinger of what the world will look like during the next quarter-century—and the people who will dictate that future."