The Do Not Disturb feature of iOS usually kicks in automatically, but you can set it manually. The feature is designed to help users stay more focused while they're behind the wheel of an automobile.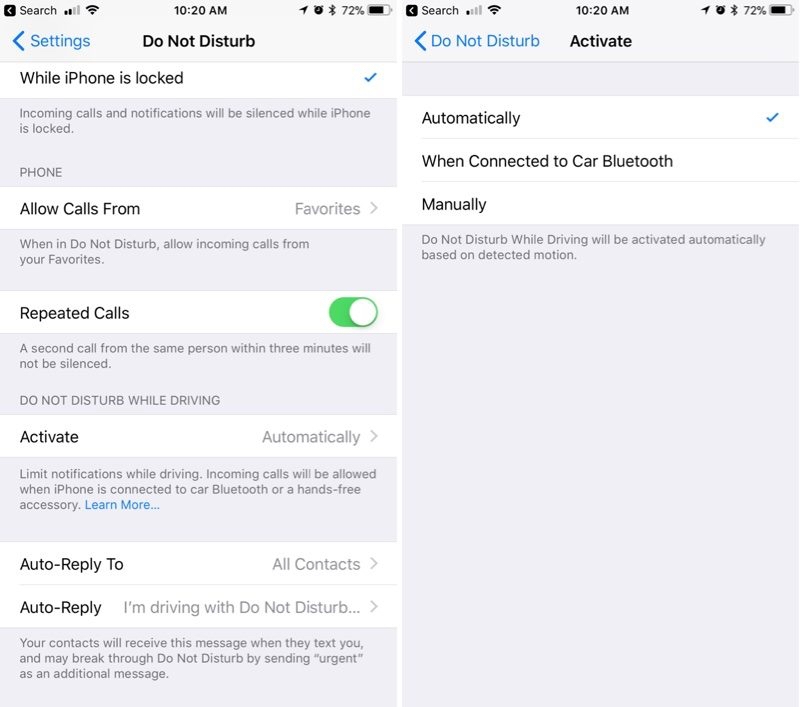 Do Not Disturb limits notifications on demand or during a schedule you set up. Along with limiting or muting notifications, it can also reply to contacts who send you messages while you're driving, giving them a heads-up that you're on the road.
To set up Do Not Disturb manually:
Open the Settings app.
Tap Do Not Disturb.
Scroll down to "Do Not Disturb While Driving."
Tap on "Activate" to choose how you want Do Not Disturb While Driving to be turned on. If you don't want to use Do Not Disturb While Driving, set it to manual.