Vito Technology has launched Monster Park – Dino World, a fun augmented reality (AR) app for iOS 11.
The game lets you "see" and move dinosaurs with a compatible iDevice's camera. Using tracking and light detection, you can, for instance, make a tyrannosaurus rex walk around a room and watch pterodactyls fly around (and zoom toward you). You can also open and enter a portal to take a look at the world of dinosaurs, which packs one impressive waterfall.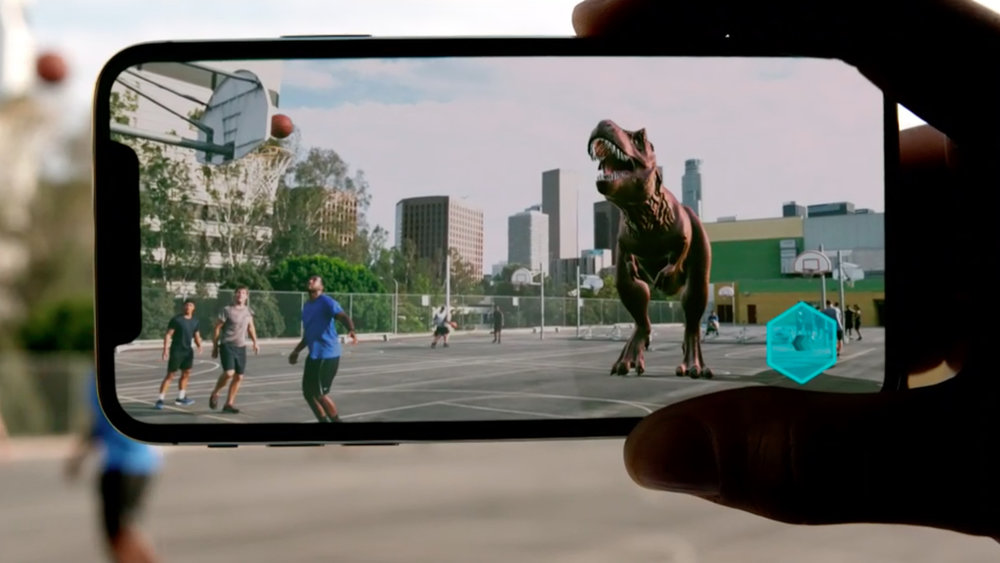 To move a dino, tap any place on the ground (or floor) you see on your iPhone or iPad screen to direct the dinosaur to this point. Hit the monster and watch what happens. You can make the dinosaur follow you, run away, or roam about freely.
Monster Park – Dino World is fun, at least for awhile, though it's not something you'll play for hours at a time. But for $2.99, it's a fun way to dip into the AR world of iOS 11. Monster Park – Dino World is available at the Apple App Store.
Apple World Today Rating (out of 5 stars): ★★★★★