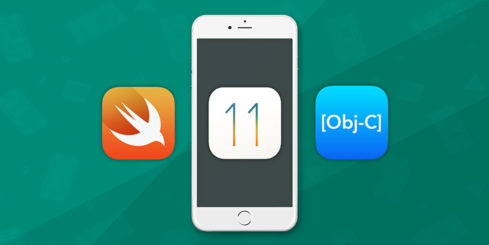 So, you installed iOS 11 on your iPad and iPhone on September 19, and now you're thinking of some really cool apps that you'd love to see that take advantage of the new features. Those apps aren't going to write themselves, so if you're not already an iOS 11 developer, grab this $15 Complete Swift 4 and Objective-C Course that will take you through iOS 11 and Xcode 9 as well.
What's in the course? 240 lectures that cover 55 hours of content that you can access any time of day or night. Here are the main areas you'll cover:
The Basics of Xcode 9

Learning Swift 4

Swift 4

Swift 4 Actions

Swift 4 Views

Swift 4 Visuals

Swift 4 Drawing Application

Swift 4 ARKit Application

iMessage & Sticker Pack Application

Swift 4 Audio & Video

Swift 4 Table View Application

Swift 4 Tab Bar Business Application

Swift 4 Core Data

Swift 4 Social

Swift 4 Revenue

Swift 4 Universal Support

Objective-C Functions

Objective-C Actions

Objective-C Views

Objective-C Visuals

Objective-C Audio & Video

Objective-C Table View Application

Objective-C Tab Bar Business Application

Objective-C Social

Objective-C Revenue

Objective-C Universal Support
When you're done, you'll understand Xcode 9, iOS 11, Interface Builder, Simulator and project t yes. During the course you create 25 real iOS 11 apps, including an Augmented Reality app using ARKit. You'll know how to add advertising to your free apps for revenue enhancement, and even design your own iMessage and Sticker Pack app.
Like all of our deals, this one will go away soon. Take advantage of this ridiculously low price and get started in iOS 11 development today.