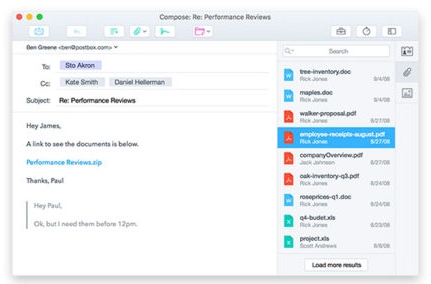 Even with this week's update to Apple Mail on the Mac as part of macOS High Sierra, there are still a lot of things to dislike about the default email app for Mac. Fortunately, there's Postbox 5 for Mac (or Windows), a popular and high-rated email app that makes organization of your emails fast and easy. It's 25% off for a limited time in the Apple World Today Deals Shop.
Postbox 5 lets you compose messages faster, send and find attachments more easily, and clean up inbox clutter. Features include:
Keep all your accounts in one place, organized, searchable, w/ custom views to suit your needs
Create custom tags for projects, events, or however you organize your work
Navigate your inboxes, folders, tags, or contacts in tabs like a web browser
Send links to large files using Postbox's Cloud File-Sharing add-on
Tackle what's important using the quick filters of Postbox's innovative Focus Pane
Color-code your messages for faster scanning & processing
Power triage your messages using quick actions for Reply, Move, Archive, & Unsubscribe
Insert pre-canned snippets of text, images, or blocks of HTML by typing a few keystrokes
Use Quick Pst to send email content to your favorite apps, such as Evernote, Slack, & Todoist
Get fast access to documents & images hiding within your accounts using Postbox's File Search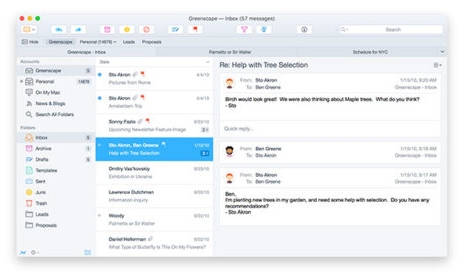 Normally $40, we have Postbox 5 on sale for a limited time at $29.99. Don't resign yourself to the drudgery of sending and receiving email with Apple Mail — get Postbox 5 and streamline your email process.