Apple has been granted a patent (number 9,766,716) for a "three-dimensional imaging and display system" that hints as 3D input devices for its devices. Macs and iPads seem to be the most logical choices for the invention, should it ever see the light of day.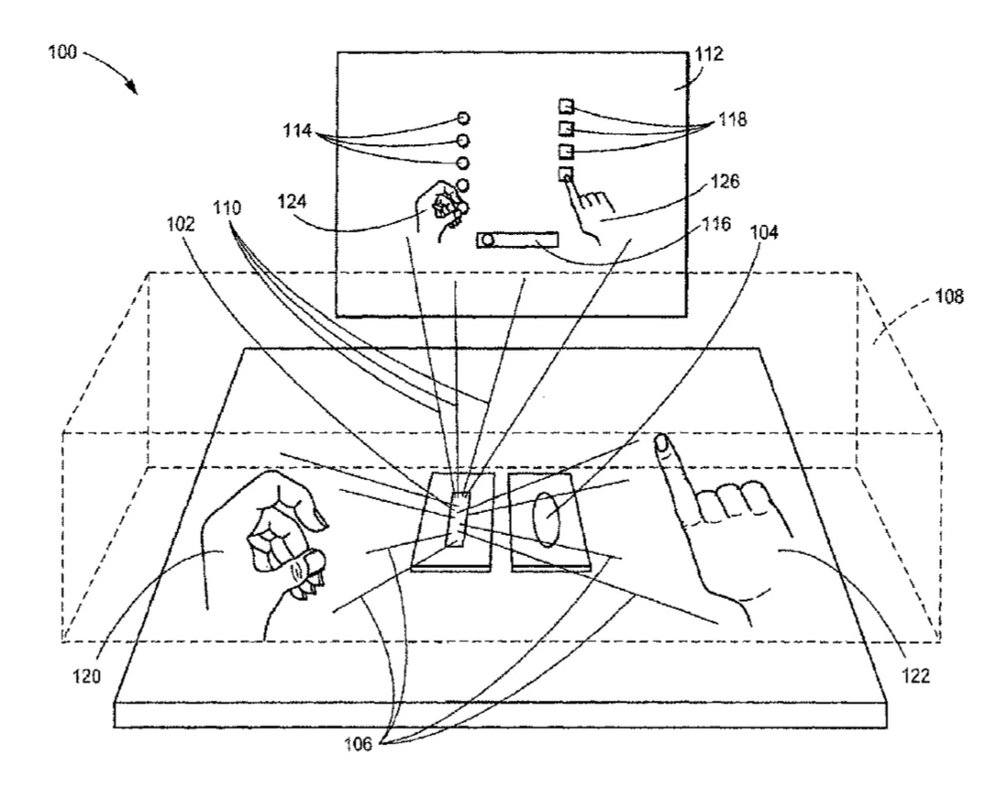 The tech giant says the invention involves a 3D imaging and display system in which user input is optically detected in an imaging volume by "measuring the path length of an amplitude modulated scanning beam as a function of the phase shift thereof." Visual image user feedback concerning the detected user input is then presented.
In the patent filing, Apple notes that modern 3D imaging and display technologies are employed in widely diverse environments and technologies such as medical diagnostics, entertainment, flight simulation, robotics, education, animation, biomechanical studies, virtual reality, and more.
There are numerous 3D input devices including, for example, variations on the computer mouse or touch pad. Ordinarily, these are manipulated in just two dimensions, the x-axis and the y-axis. However, through various computer programming artifices, these devices can provide a measure of control in the third dimension of the z-axis.
In 3D, however, Apple says "such constructs can be indirect, time consuming, artificial, and can require considerable practice and training to do well." Similar observations can be made relative to joysticks, which in their original function were designed for input on but two angles (dimensions). Apple says other more sophisticated means of 3D input are preferable, and that there's a need for "uncomplicated, economical, yet highly effective 3D input devices for computers"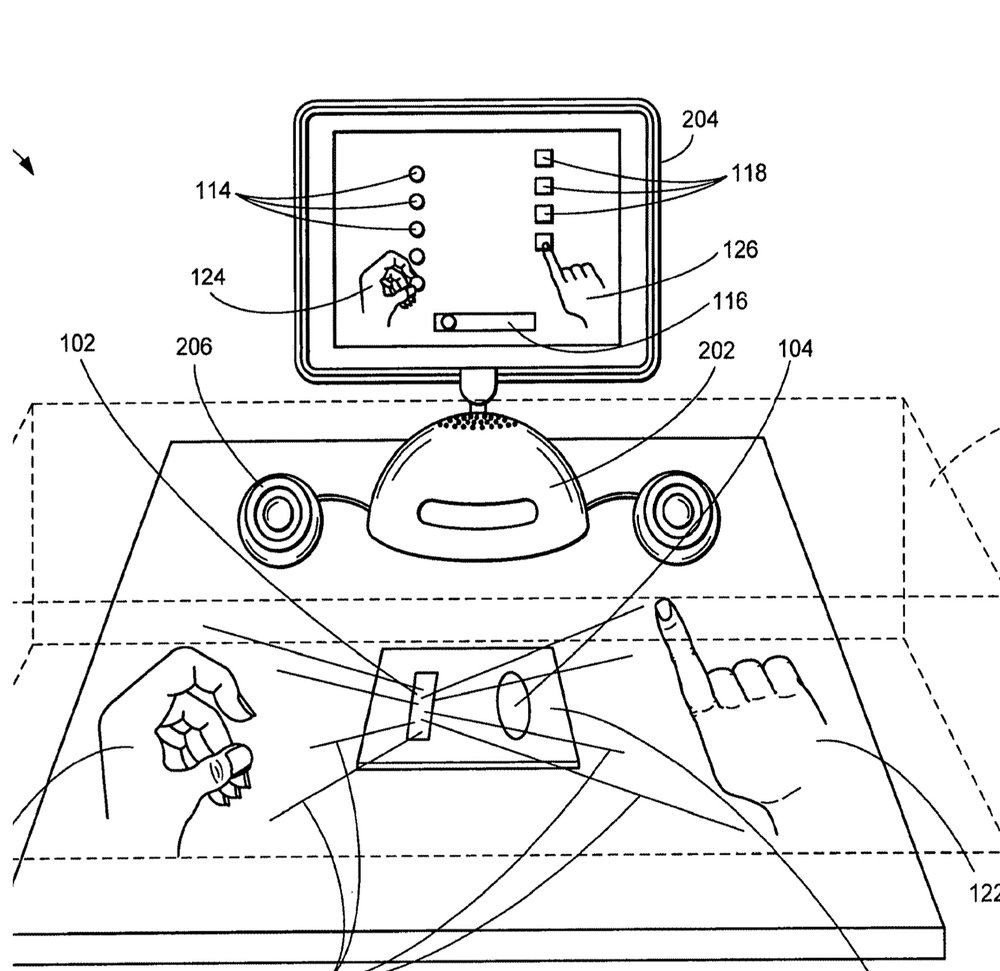 Such devices need to be able to detect, analyze, and measure objects located in a 3D volume, and to observe and track any motions thereof. The devices should therefore be well suited and designed compatibly for use with 3D graphically intensive activities. They need to be capable of operating by optically sensing object or human positions, orientations, and/or motions. For reasons of cost as well as user convenience, they should be compact and capable of incorporation into a simple, small, single housing or unit. They also need to be versatile, and thus capable of working effectively and beneficially with the full range of conventional consumer appliances.
Apple says such devices should incorporate audio and/or visual mechanisms for reporting to the user the effects and results of the 3D input. For reasons of cost as well as user convenience, such devices should incorporate such user feedback functionality while continuing to be compact and capable of incorporation into a simple, small, single housing or unit.
Of course, Apple files for — and is granted — lots of patents by the U.S. Patent & Trademark Office. Many are for inventions that never see the light of day. However, you never can tell which ones will materialize in a real product.