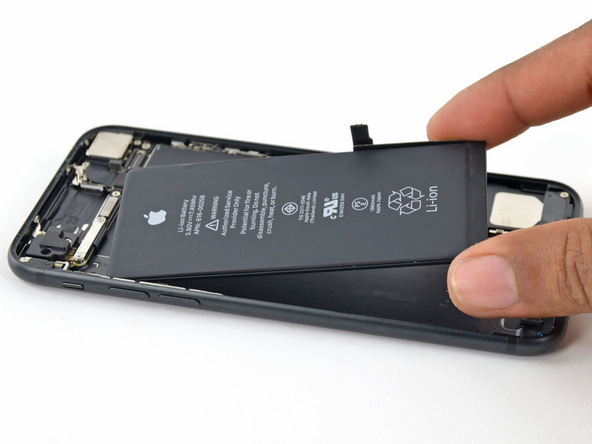 Here's a short podcast for all of you who are planning on going to sleep early tonight so you can wake up at 12:01 AM PT to pre-order the latest Apple products:
Be sure to get your pre-ordered items set up in the Apple Store app well before the pre-orders begin
Would you believe the batteries in the iPhone 8 and 8 Plus are smaller than those in the 7 and 7 Plus? They are, but still provide the same battery life
Apple Music will apparently be enabled in the Apple Watch Series 3 in October, and those who aren't Apple Music subscribers can always use iTunes Match
The text version of the podcast can be read below. To listen to the podcast here, click the play button on the player below. Apple News readers need to visit Apple World Today in order to listen to the podcast.
Text Version
This is Steve Sande for Apple World Today, and you're listening to the AWT News Update podcast for September 14, 2017.
What will you be doing at 12:01 AM PT, 1:01 AM MT, 2:01 AM CT, or 3:01 AM ET? I know what I'll be doing — trying to order an Apple Watch Series 3 with cellular. The pre-orders for it, the iPhone 8 and 8 Plus and the Apple TV 4K begin just after midnight in the Pacific Time Zone, and if this is anything like previous pre-order sessions, a few lucky people will zip through the process quickly while most will experience delays and frustration trying to get their orders in. The good thing is that generally, if you're persistent, you will get your pre-order made. You might not get the color or exact model of device you want, but you'll get something…eventually.
Yesterday we talked about quick charging of the new iPhones on the AWT News Update. Today, it's news about the batteries used in the iPhone 8 and 8 Plus. Filings made with the Chinese government show that the batteries are actually smaller in the new iPhones, while still maintaining the same usable life. The iPhone 7 comes with a 1,960 milliamp-hour battery, while the iPhone 8 comes with a 1,821 milliamp-hour pack. The iPhone 7 Plus uses a 2,900 mAh battery, and the iPhone 8 Plus is outfitted with a 2,675 mAh battery. So how do the devices get identical battery life with a smaller battery pack? Apple probably made the hardware — like the A11 Bionic system on chip — much more power-efficient. So what happened to that extra space in the iPhone 8 and 8 Plus? It was probably filled with the hardware for the wireless charging system.
Were you wondering about when Apple Music will come to the cellular-equipped Apple Watch Series 3? According to comments from Apple Chief Operating Officer Jeff Williams at the event on Tuesday, it looks like streaming will happen in October after a software update. But Apple's website materials aren't showing that level of precision, only saying that the update will occur "later in the fall". If you're not an Apple Music subscriber, you can stream iTunes Match music to your Watch, meaning that all of those CDs you ripped back in the iPod days and then "Matched" with iTunes Match can now be beamed right to your wrist. There's just one difference; iTunes Match is limited to 100,000 songs, while Apple Music provides 40,000,000 tunes to choose from.
That's all for today; I'll be back tomorrow afternoon with another edition of the AWT News Update.