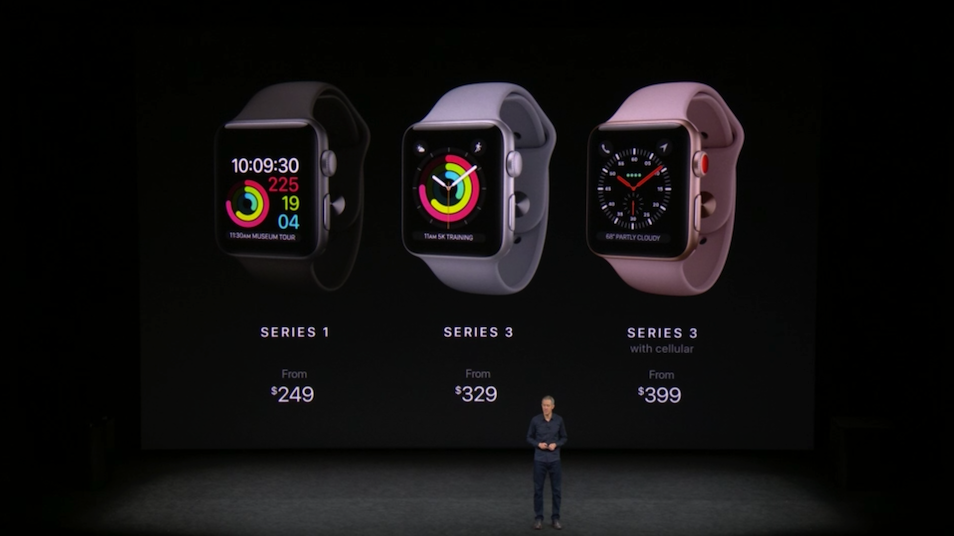 Today, Apple announced the new Apple Watch 3 with built-in cellular.
After a short video with stories from a number of Apple Watch owners talking about how the Watch is changing their lives and Jeff Williams mentioning how watchOS 4 is going to work to help things out.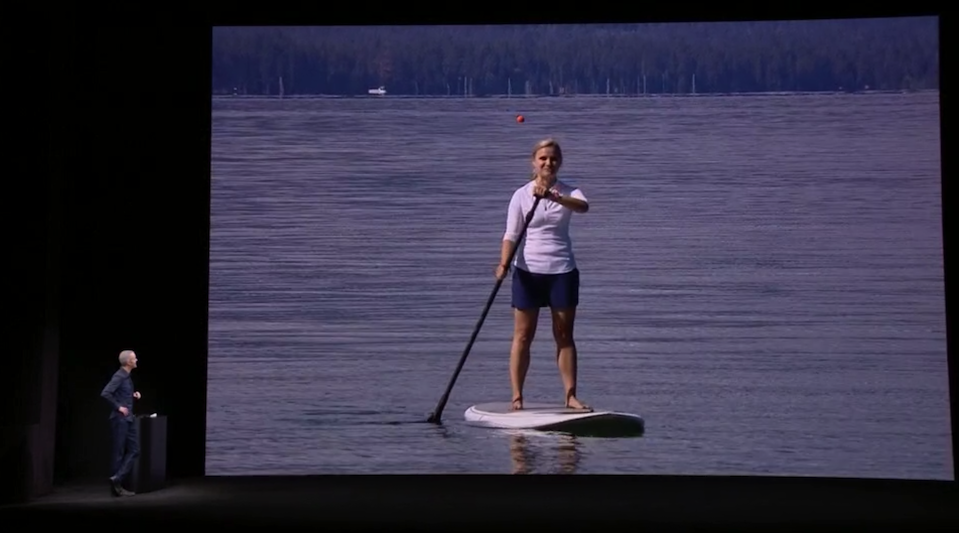 The Watch will now show heart rate throughout the day, a resting heart rate, and will warn of a high heart rate when you're not active. The Watch will also look for arrhythmia and atrial fibrillation as part of the Apple Heart Study. watchOS 4 will be out on September 19.
You'll be able to stream 40 million songs to your AirPods with Apple Music, without an iPhone nearby. It has a dual-core processor and a barometric altimeter. The display is the antenna, and the company uses an electronic SIM card.
New bands will be out from Apple and Hermes, and Nike Plus will have an all new app that takes advantage of the new capabilities. It will be available on September 22 at $399 for the cellular model and $329 for a non-cellular model. Pre-orders begin September 15.