We don't know exactly what will happen starting at 10 AM on Tuesday, September 12, 2017, but based on past history and the current rumor mill both Dennis and I are making our predictions on how the event will unfold. This is my post; expect to see Dennis's take on the event on Monday.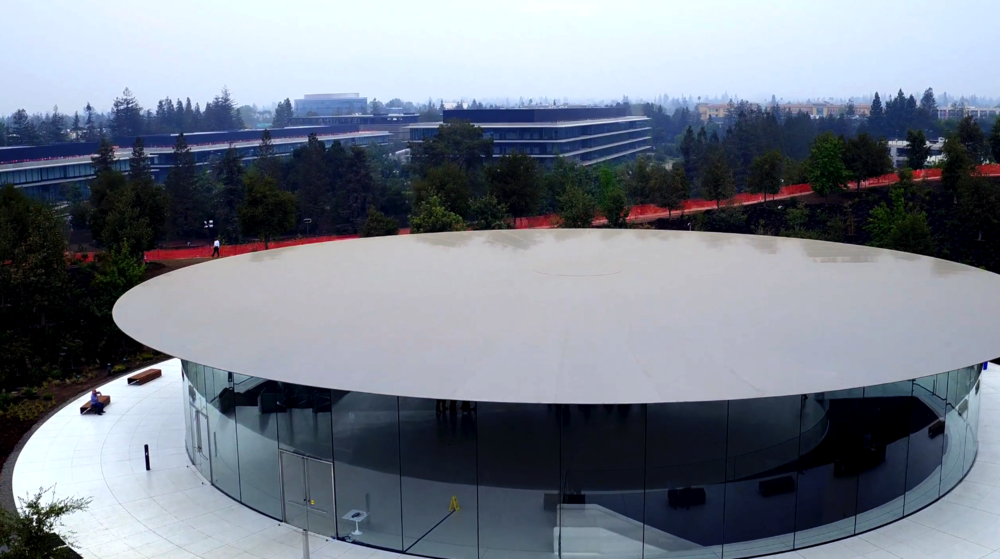 Apple Park and The Steve Jobs Theater
While a lot of the Apple Park campus appears to be waiting for the final construction touches, the Steve Jobs Theater is done. We've seen drone footage showing men in suits wandering in the above ground glass atrium, heard about the clear glass spinning elevators and the curved stairways, even about how there's a wall that will move out of the way after the presentation to allow the press to move in and try out new products.
I would suspect that the entire event will start off with a tribute to the man who conceived of Apple Park and who the theater is named after — Steve Jobs. If that's the case, I don't think there will be a dry eye in the house.
Release of iOS 11, macOS 10.13 High Sierra, watchOS 4, tvOS 11
All of the Apple operating systems seem to be functioning just fine at this point, so it wouldn't be surprising to see a release of all four operating systems on Tuesday. What are the key features of each of these systems?
iOS 11 includes a big user interface change that Apple started to tout in "Tips" that have been showing up on iOS 10 devices this week. On the iPad (and maybe even the OLED iPhone) is a new Mac-like Dock and drag-and-drop for multitasking. The Apple Pencil gains some additional functionality in being used in some new gestures dealing with drag-and-drop, and there's a new Files app that provides access not only to iCloud Drive, but to other cloud services as well.
I'd expect there to be a focus on augmented reality through iOS 11's ARKit framework with a lot of jaw-dropping demos of games and apps that will be shipping on Tuesday. Also expect to see demonstrations of the new photography features of iOS 11, possibly during the reveal of the high end OLED iPhone.
macOS 10.13 High Sierra is more of a "polishing" of macOS 10.12 Sierra than it is an all-new operating system, but expect to see some demos of apps that take advantage of the new HEVC and HEIF compression standards — including the revised Photos app.
Apple's all about augmented reality these days, as well as wanting to be the platform of choice for virtual reality. Expect to see demonstrations of VR and AR apps that have been created in the past few months using the Thunderbolt 3 External Graphics expansion boxes and HTV Vive VR headset.
My personal guess is that one of the star features of High Sierra — APFS (Apple File System) — isn't quite ready for prime time, so we'll see it only being enabled on Macs that use solid state drives as the boot drive. Expect an announcement that APFS will finally make it to hard disk drive and Fusion drive Macs in the first quarter of 2018.
watchOS 4 will be released in conjunction with a new Apple Watch release, and it wouldn't be surprising to see side-by-side comparisons of how speedy and responsive the new OS is on both old and new Watches. One of the best features is that apps can run in background efficiently so that updates are available when you glance at your Watch. There's no waiting for processing to happen.
tvOS 11 will also be released at the same time as a new Apple TV, with the new background fetch and notification features once again making the fourth- and fifth-generation Apple TVs seem like speedsters.
"iPhone 8", "iPhone X" or "iPhone Edition"
This is the iPhone that everyone has been anticipating, with a completely new design centered around an edge-to-edge 5.8-inch OLED (organic LED) display. The Home button is gone, replaced by a thin UI bar at the bottom of the screen that works in concert with new gestures. Touch ID is gone, replaced by a powerful and sophisticated 3D face recognition system (perhaps called "Face ID") that uses a combination of 3D sensors and a depth map of the owner's face with IR sensors that can tell that the "user" isn't just a photo.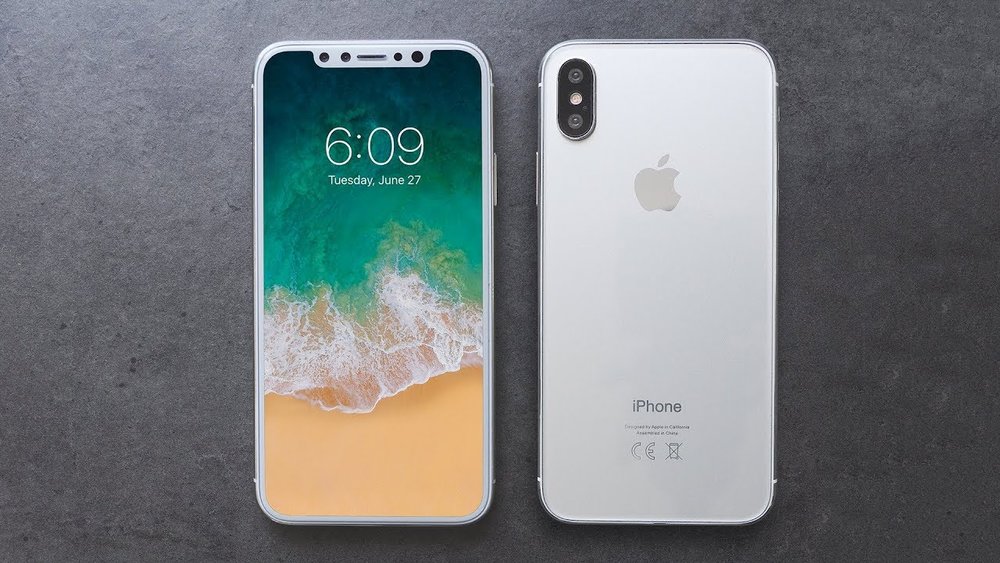 Wireless charging will make a debut with this phone and the other new iPhone model, which should really kickstart the adoption of public Qi charging stations. Powered by an Apple-designed A11 SoC (system on a chip), the new iPhone will be accompanied by a number of slides showing just how fast and powerful the device is compared to previous iterations.
We're already receiving review cases designed for the new iPhone, which features dual rear cameras aligned in a vertical arrangement. It's thought that the forward and rear facing cameras will both include some sort of laser or 3D ranging capability for faster and more accurate autofocus, and if Apple ended up using a camera module made by LG, the phone may even have 3D photography capabilities.
How much will it cost? Expect the OLED iPhone to start at $999, with 64, 256 and 512GB versions. Unlike a lot of pundits, both Dennis and I think that Apple will start shipping the new device in limited quantities on September 22 instead of later in the fall. Did I mention that September 22 is my birthday? Hint, hint…
"iPhone 7s/7s Plus" or "iPhone 8/8 Plus"
We're not sure what it will be called, but the "s" iteration of the iPhone 7 will continue to use an LCD display and come in two sizes. I'd venture to say that it will use the A11 SoC used in the OLED iPhone and also include wireless charging.
With a lower price tag than the OLED iPhone and better availability, it wouldn't surprise me to see a lot of iPhone owners opting for this model.
Apple Watch Series 3
Despite early predictions that it was going to be a flop in the market with the now-defunct Pebble smartwatch leading the smartwatch parade, the Apple Watch has become the market leader. But there's one "issue" with the device; it's still tied to an iPhone for any data. Expect to see the Apple Watch Series 3 with LTE support.
You'll need a separate data plan for the Apple Watch Series 3, but these are already available for competing smartwatches for about $10 per month. I think that you'll be able to make VoIP calls using FaceTime and Skype, something that could make this the device for runners and others who don't want to lug an iPhone around while exercising.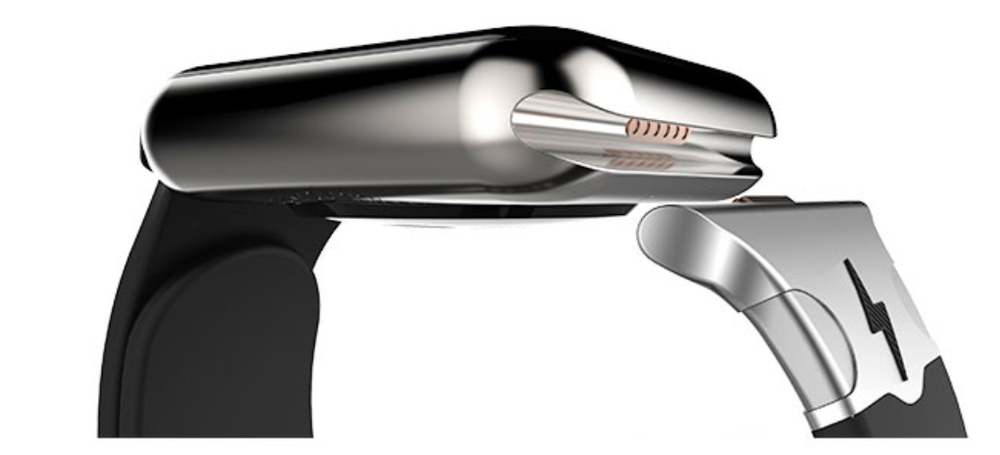 We've also seen a ton of Apple patent filings for "Smart Bands" that include extra battery packs and additional functionality. What kind of functionality? Think of a blood sugar monitor for diabetics or a band with forward and rear facing camera for video calls. Sign me up!
5th-Generation Apple TV
A new Apple TV that supports 4K HDR streaming has been expected since February, when we first heard about a mystery device that was being tested in Cupertino. Personally, I'd like to see the new Apple TV come in different colors — think silver, rose gold, white, black, and space gray (and maybe even a Project(RED) version) — and have more on-device storage than the existing 32/64GB versions.
With the Apple TV supporting 4K HDR (HDR10 and Dolby Vision) at a resolution of 3,840 x 2,160 pixels, it may be time to trade in that old TV set for a new 4K UHDTV!
Our Coverage
Apple didn't invite Dennis and me to the event, so we'll be doing the same thing you'll be doing — watching the livestream. We have some accessory announcements that will be made on Tuesday, and we'll also update the site continuously with succinct updates of what's going on. At 6:30 PM PT / 9:30 PM ET on September 12, join us for AWT TV as we dissect everything that was announced during the day. We're on YouTube Live on the AWT Channel.