Apple has been granted a patent (number 9,753,541) for "devices, methods, and graphical user interfaces for generating tactile outputs" with the goal of improving touch feedback on iPhones, iPads, and Apple Watches.
In the patent filing, Apple notes that the use of touch-sensitive surfaces was input devices for computers and other electronic computing devices has increased significantly in recent years. Haptic (that is, touch) feedback, typically in combination with visual and/or audio feedback, is often used in an attempt to make manipulation of user interfaces and user interface objects more efficient and intuitive for a user, thereby improving the operability of electronic devices.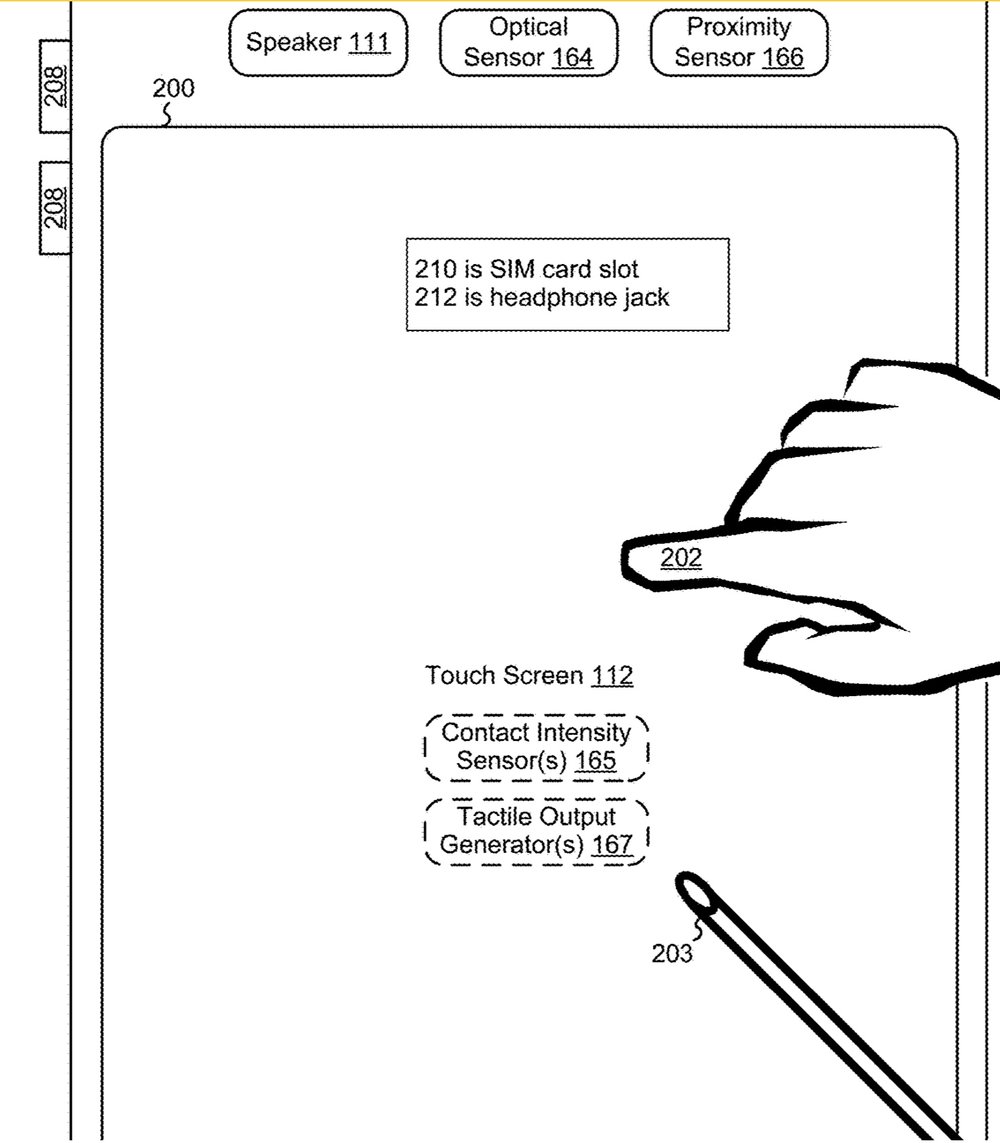 However, Apple says that apps that provide different haptic feedback in response to a same gesture present challenges to users, which may lead to unintended operations. When devices perform unintended operations, the user needs to cancel such operations and provide inputs again.
These manipulations are cumbersome and tedious. In addition, having to undo unintended operations and providing inputs again take longer than necessary, thereby wasting energy. This latter consideration is particularly important in battery-operated devices. Apple says it would be desirable to have a framework for providing haptic feedback.
Here's the company's summary of the invention: "An electronic device displays a user interface for a first software application. The user interface includes multiple elements to which user interaction models from multiple user interaction models provided by an application-independent module have been assigned (including a first element to which a first user interaction model has been assigned). The multiple elements have content provided by an application-specific module for the first software application. The first user interaction model defines how the user interface responds to inputs directed to the first element. The device detects an input directed to the first element; and updates the user interface based on characteristics of the input. If the input meets tactile output criteria specified by the first user interaction model, the device generates a first tactile output corresponding to the input, and if not, the device forgoes generation of the first tactile output."
Of course, Apple files for — and is granted — lots of patents by the U.S. Patent & Trademark Office. Many are for inventions that never see the light of day.