Okay, folks, calm down. The results of a new LendEDU poll that surveyed 7,076 millennials (those born between 1982 and 2004) showed that a clear majority (69%) of millennials claim to get anxiety when they don't have their phone with them.
When the results were broken down by gender, 76% of females reported anxiety after not having their cell phone, while 63% of males reported the same.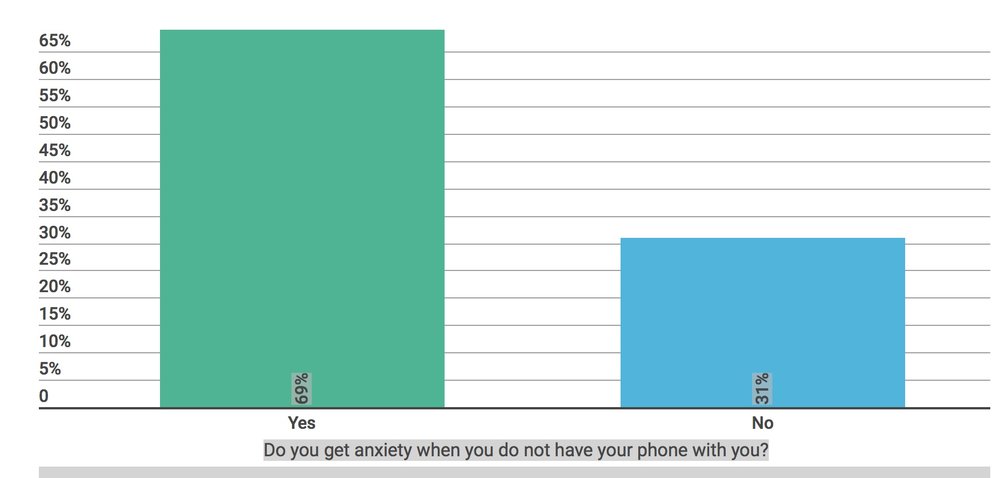 This data coincides with a recent 60 Minutes segment where one Silicon Valley programmer discussed how our cell phones have been engineered like slot-machines, roping us in to keep us coming back for more. On the same show, psychologist Larry Rosen discussed his findings that revealed that the brain releases the hormone cortisol, a chemical that initiates a flight-or-fight response to danger, when someone spends too much time away from his or her phone. The result of the cortisol is that we become anxious and are compelled to peek at our phones.
There's even a name for this problem. Nomophobia is a proposed name for the phobia of being out of cellular phone contact.
LendEDU is a marketplace for student loans and student loan refinance.