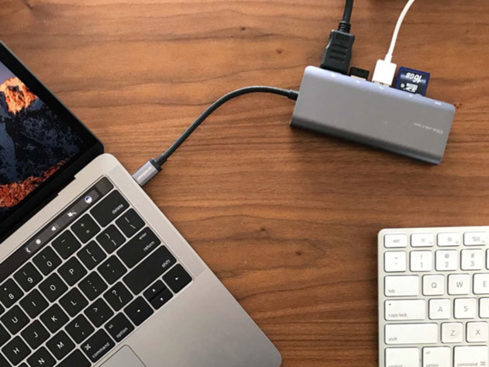 There's only one problem with Apple's svelte little MacBook — it only has one USB-C port, and if you need to plug it in, you're down to zero ports. That's why mBeat created the Elite USB-C Multi-Function Dock — you can power your MacBook, plug into a wired network, and connect those old USB peripherals as well. We have the Elite USB-C Multi-Function Dock for the incredible price of $69, 30% off of the usual price. 
What all does the Multi-Function Dock do?
Connects to keyboard, mouse, storage, computers, & much more to extend functionality
Built-in 4K HDMI port & Gigabit Ethernet port let you watch & browse in high-quality
Additional SD/SDHC/SDXC memory card reader function
Aluminum casing w/ strengthened connector & braided cable provides a longer lasting product life
No drivers needed, not even for battery charging
Get it today and turn that single USB-C port into a powerhouse!