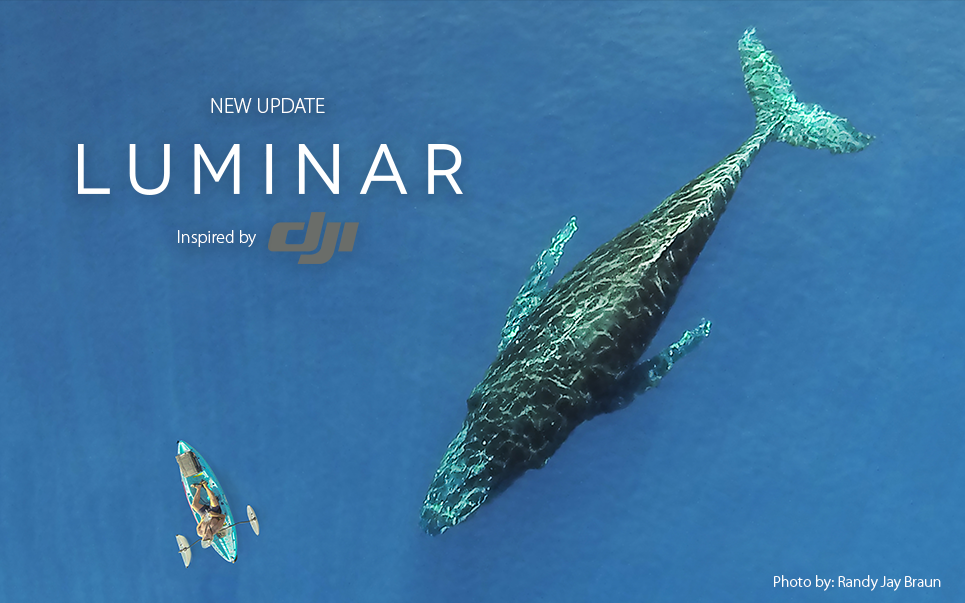 Luminar is a wonderful photo editing app from Macphun that provides all of the tools digital photographers need to turn their photos from "so-so" to "spectacular!!!". We reviewed Luminar last year and found a lot to love, and Macphun has been great about updating the app with new capabilities. Now there's an update that adds tools to aid in making those drone images look as good as possible.
According to Macphun, "The new version of Luminar addresses some of the common challenges that aerial photographers face. These include being able to reduce noise, cropping to create a better composition, and adding Polarizing and Gradient filters to enhance sunsets and landscapes (just to name a few). Luminar takes often complicated post-processing work and makes enhancing photos simple and easy, all while offering creative inspiration through presets and unique filter effects."
The great news? If you're already an owner of Luminar, you get the update for free. We, of course, think you oughta buy Luminar if you don't have it (affiliate link). It's just US$59 if you own other Macphun products, and $69 if you don't.