iDevices has released the $99.95 iDevices Dimmer Switch, the brand's first major product release since it was acquired by Hubbell Inc. earlier this year. The new device is a hub-less smart switch that's compatible with Siri on iOS devices, Alexa and the Google Assistant.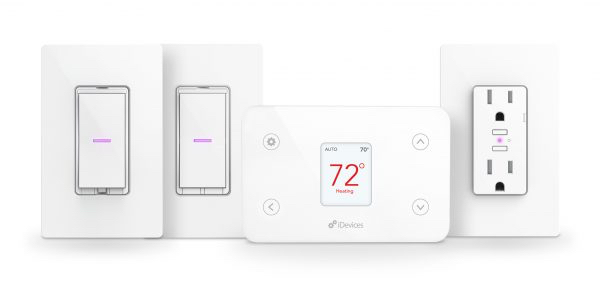 According to iDevices President Chris Allen, the iDevices Dimmer Switch boasts features such as:
With intelligent features such as in-app dim range settings to prevent low-level bulb flicker and last-state brightness memory, users can personalize their lighting and smart home experience.
With a sleek, minimalist design that fits any standard rocker faceplate, the iDevices Dimmer Switch integrates into any home's existing lighting system.
The iDevices Dimmer Switch is installed just like a traditional wall switch, and can be installed in single pole, 3- and 4-way setups with no extra wiring needed.
Its built-in LED night light allows users to locate the iDevices Dimmer Switch in the dark with a wide range of color choices.