On a regular basis, Apple World Today posts a list of notable new apps or app updates that have been released. They may not necessarily be new, but they're popular and deserve mention. Here are today's picks.
iOS Apps/Updates
Noble Master Games has debuted Demise of Nations. It's a turn-based grand strategy war game that covers the rise of Rome till the fall of modern civilization. Demise of Nations is free and comes with two maps. Additional maps can be downloaded for $3.99 a piece or $19.99 for all.
A new garage sale cash register app, TallySheet, allows anyone with a smartphone to check customers out and tracks sales to an unlimited number of sellers. It's designed for garage sales, yard sales, tag sales, craft sales, estate sales, school bake sales, silent auctions and nearly any other kind of sales event.
macOS Apps/Updates
Ghostotter Software has introduced Pages Automator Actions, a $12.50 set of Automator actions to control Apple's Pages on macOS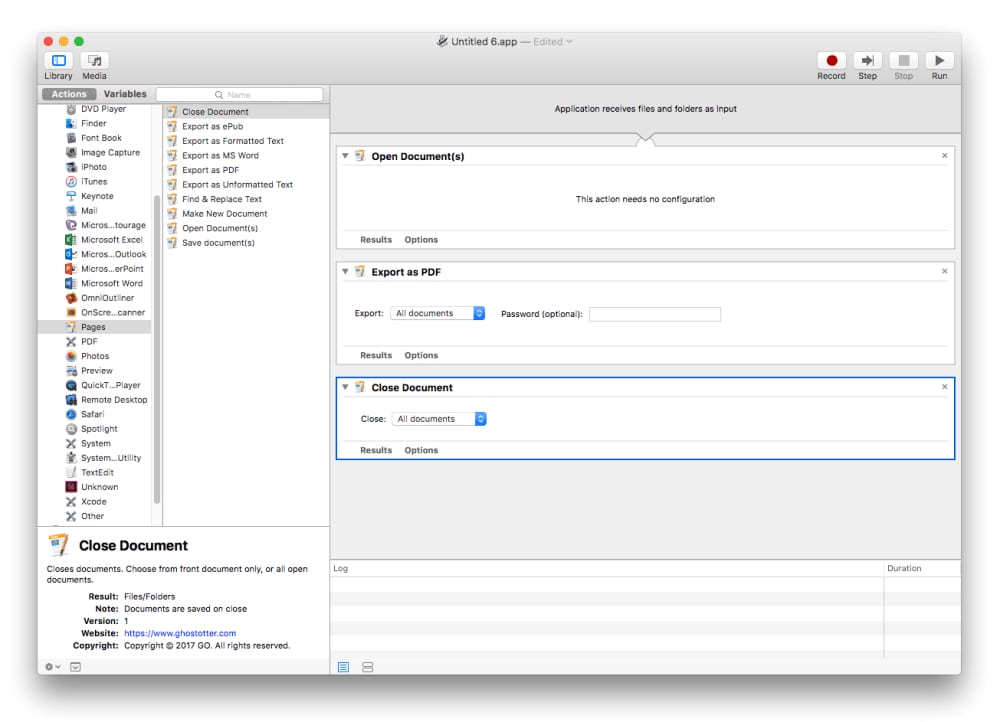 Users can create Automator workflows to open files, convert then to other formats, find/replace text and more, without needing to know any kind of coding. The actions can interact with actions from other applications to build workflows to save users time, including batch converting Pages documents to PDFs, zipping them and uploading them via FTP.
BinaryFruit has released DriveDx 1.6.0, an update of its macOS solution for SSD and HDD health diagnostics and monitoring.
The app performs overall drive health diagnostics using drive health indicators (like SSD wear out/endurance, reallocated bad sectors, offline bad sectors, pending sectors, I/O errors, and more) that most closely correlate with drive failures according to the statistics reported in the latest researches focused on identifying drive failure trends. This provides a picture of a current drive health status and enables foreseeing potential problems with drive failure and loss ofdata.
DriveDx requires macOS 10.6.8 or higher. It has has four types of licenses that are currently being offered on promotion: a personal license for $19.99; a family license for $39.99, a business license starting from $99.99, and an IT-consultant license starting from $49.99. A demo is available for download.
Wine Reviews has released Putty for Mac 8.5.1. It's an update of the terminal emulator for macOS.
Putty supports different types of network protocols such as SSH, FTP, SCP, Telnet and more. Version 8.5.1 fixes minor bugs and a crash.
Putty requires 10.9.5 or higher and costs $15. Anyone who has purchased Putty in the past three months is entitled to a free upgrade. Putty comes with three months of upgrades.