Larger screens lead to higher iPhone sales, according to a new report from Consumer Intelligence Research Partners. The research firm estimates that Apple's domestic installed base has 141 million units as of this quarter; that's up from 124 million in the year-ago quarter.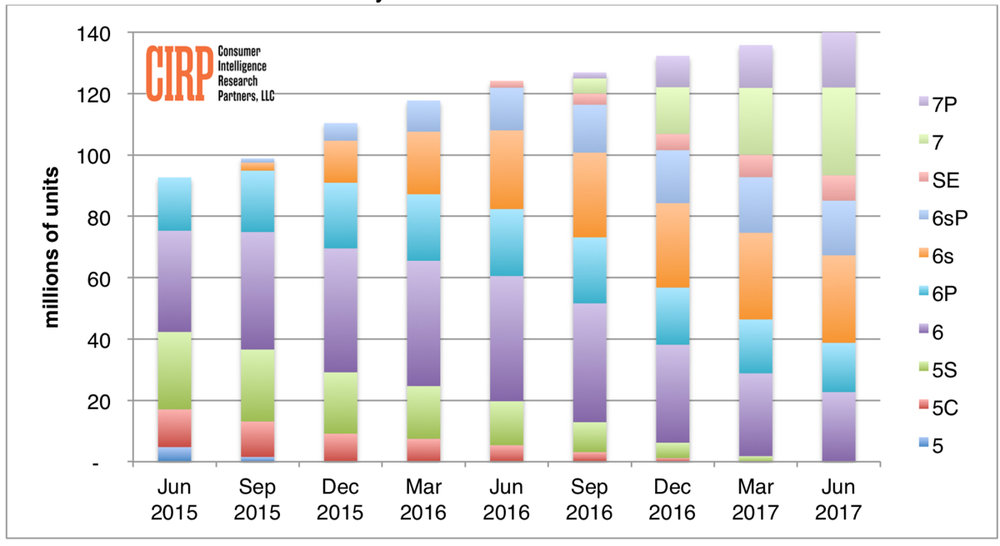 CIRP says the iPhone 7 and 7 Plus account for 34% of the U.S. market with 48 million units in sales. The iPhone 6s and 6s Plus account for 39 million units.
Larger screens prove most popular with the 6 Plus, 6s Plus, and 7 Plus accounting for 53 million units, says CIRP. The year-old iPhone SE saw just 6% growth in the U.S. installed base.