On a regular basis, Apple World Today posts a list of notable new apps or app updates that have been released. They may not necessarily be new, but they're popular and deserve mention. Here are today's picks.
iOS Apps/Updates
VeprIT has introduced Katan 1.0. The app is designed to add a large TV screen to the mobile photography experience. Katan not only shows photos on the TV screen, but provides the full photography workflow, from selection to adjustments, with a TV screen. The app works over a Wi-Fi network with an Apple TV, many modern smart TVs, Chromecast, and other DLNA and Google Cast devices. Katan is free, but does tout in-app purchases.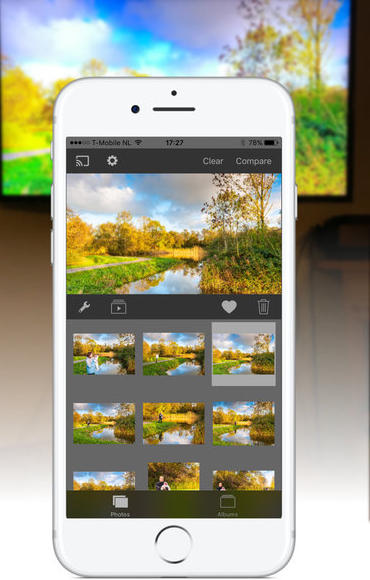 Youngstown State University, says that, through a partnership with OOHLALA Mobile, students can now use their iPhones to access course listings, event calendars, payment portals, and other resources. The free app was designed by recent college graduates and student affairs professionals to improve student engagement and retention.
Ridesharing company Arcade City has drive out a new model app that embraces a peer-to-peer model of ridesharing. Instead of controlling drivers from a corporate headquarters, the transportation company says it frees drivers to build up their own transportation businesses like true entrepreneurs. Drivers are free to set their own rates, build their own recurring customer base, and offer additional services like deliveries or roadside assistance. Riders can review driver profiles in advance and choose the driver they prefer.