Apple has announced financial results for its fiscal 2017 third quarter that ended July 1. The company posted quarterly revenue of $45.4 billion and quarterly earnings per diluted share of $1.67.
These results compare to revenue of $42.4 billion and earnings per diluted share of $1.42 in the year-ago quarter. International sales accounted for 61% of the quarter's revenue.
The tech giant sold approximately 41 million iPhones, down from 51 million the previous quarter, but up from 40 million in the third fiscal quarter of 2016.. However, iPads and Macs saw sales boosts. Approximately 11 million tablets were sold in the quarter, compared to 9 million in the second quarter of 2017. Apple sold about 4.3 million Macs compared to 4.2 in the previous quarter.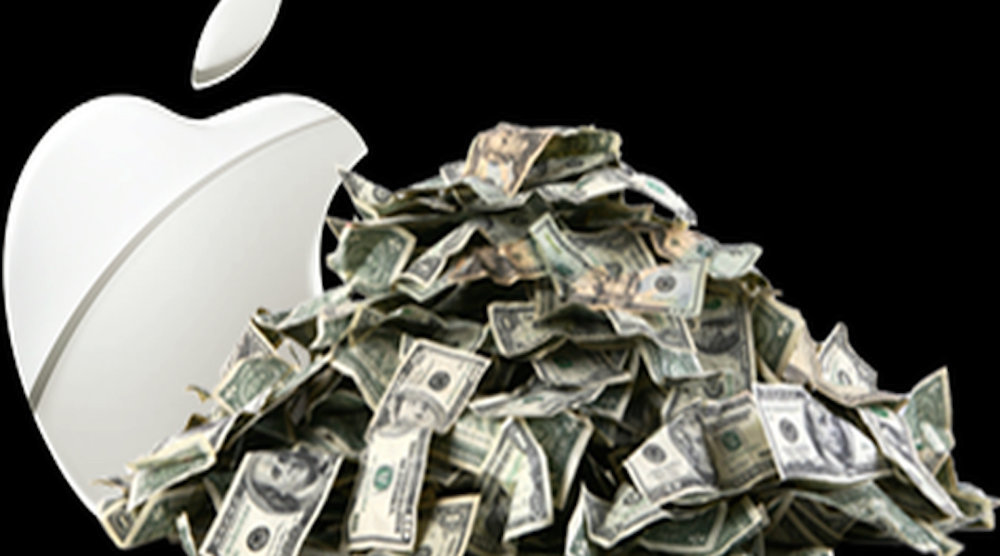 "With revenue up 7% year-over-year, we're happy to report our third consecutive quarter of accelerating growth and an all-time quarterly record for Services revenue," CEO Tim Cook said in a press release. "We hosted an incredibly successful Worldwide Developers Conference in June, and we're very excited about the advances in iOS, macOS, watchOS and tvOS coming this fall."
"We reported unit and revenue growth in all our product categories in the June quarter, driving 17 % growth in earnings per share," added Chief Financial Officer Luca Maestri. "We also returned $11.7 billion to investors during the quarter, bringing cumulative capital returns under our program to almost $223 billion."
Apple is providing the following guidance for its fiscal 2017 fourth quarter:
Revenue between $49 billion and $52 billion;
Gross margin between 37.5% and 38%;
Operating expenses between $6.7 billion and $6.8 billion;
Other income/(expense) of $500 million;
A tax rate of 25.5%.
Apple's board of directors has declared a cash dividend of $0.63 per share of the company's common stock. The dividend is payable on Aug. 17 to shareholders of record as of the close of business on Aug. 14.