Mira, a mobile augmented reality company, has previewed the Prism, a minimalist, untethered augmented reality (AR) headset that works with the iPhone. It's available for pre-order for $99 and will ship to developers this fall, with consumer shipments coming in time for the holidays.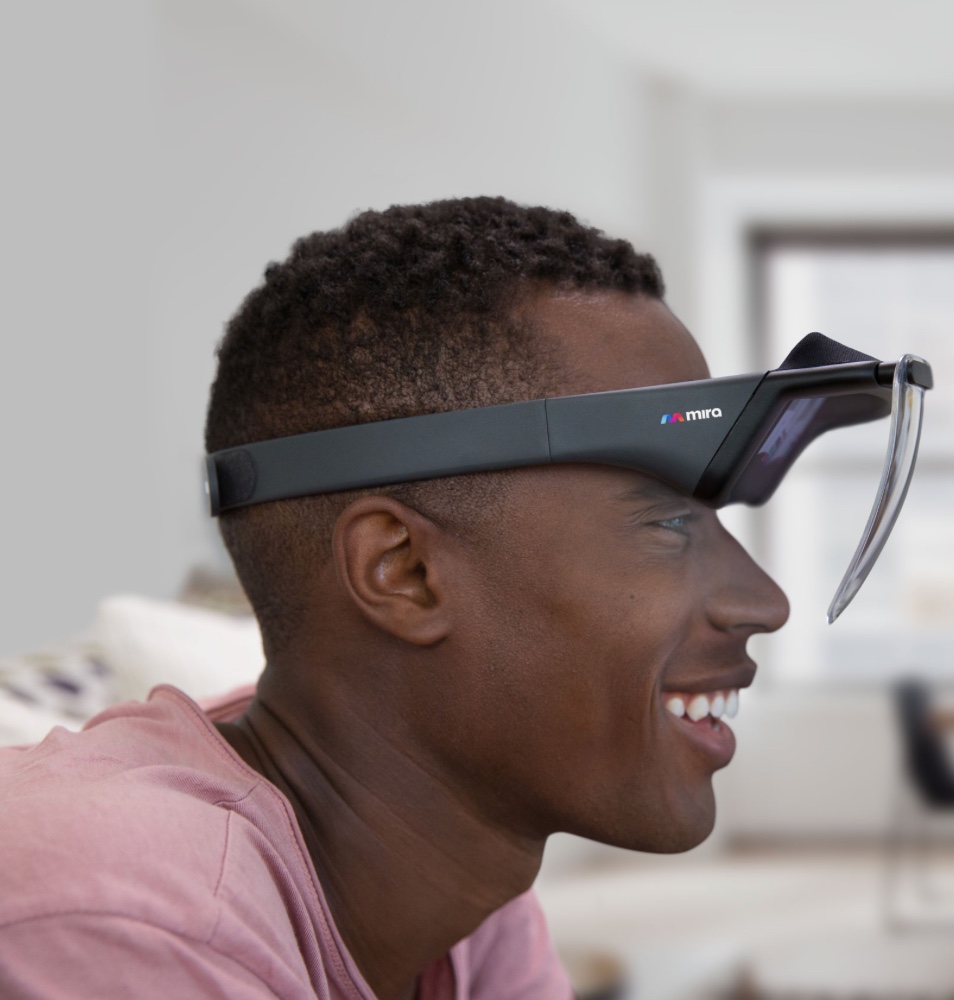 Users simply open an app on their iPhone, slide the phone into the Prism headset and begin exploring interactive holographic content. Multiple headset users can share an experience together, and anyone with an iOS device (iPad or iPhone) can use Mira's Spectator Mode to join into the experience in real time, enabling collaborative exploration in augmented reality.
Through Spectator Mode, users can also record video or capture photos of their friends' experience and share via social media. Mira has partnered with select immersive content studios to create an initial suite of interactive AR experiences for developers to learn from and consumers to play, all included when the Prism headset ships, says Ben Taft, co-founder and CEO of Mira.
Powered by the Unity 3D game engine, Mira's software developer kit (SDK) will be available for download, enabling creators to develop new experiences or re-tool existing assets for use on the Prism headset.